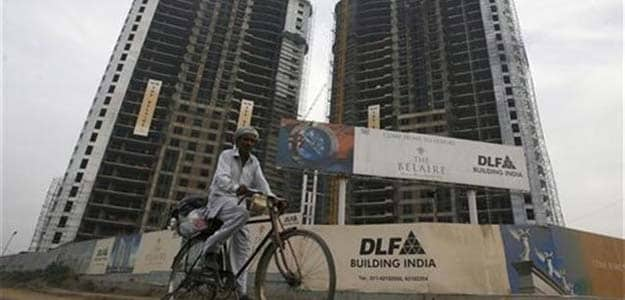 Mumbai:
Shares of realty major DLF turned weak today on the back of fair trade regulator CCI ordering a fresh probe against the company.
DLF stock was down nearly 2 per cent at Rs 215.20 at the BSE in late morning trade in an overall flat market, where the benchmark Sensex was almost unchanged at 25,367 points.
The Competition Commission of India (CCI) has ordered a probe against a DLF group company for allegedly imposing unfair and unreasonable conditions on office buyers at one of its commercial projects in Gurgaon.
Some other group entities of the real estate major have already faced probe by the Competition Commission of India (CCI) with regard to other cases of alleged anti-competitive practices.
CCI had also imposed a fine of Rs 630 crore against DLF for abuse of its dominant market position in a residential real estate case, but the company had challenged the same.
The latest probe would be carried out against DLF Universal, upon a complaint that alleged the realty company was imposing certain anti-competitive clauses in the 'Commercial Office Space Buyers Agreements'.
After looking into the complaint, CCI said in a 11-page order that it is "of the prima facie opinion that despite the presence of other developer in commercial real estate space in Gurgaon such as, Emmar MGF Land Ltd, Unitech, Spaze Towers Pvt Ltd, Vatika Ltd, Bestech Indian Pvt Ltd, JMD Ltd, DLF Group appears to be dominant in the relevant market".