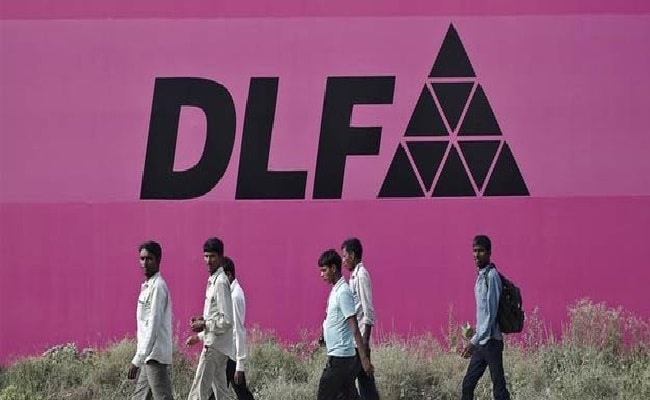 New Delhi
: Shares in DLF rose as much as 4.6 per cent on Wednesday, to hit an intraday high of Rs 183.35 on the Bombay Stock Exchange (BSE). In a filing to the bourse late on Tuesday, realty major DLF said it will hold a board meet on August 25 to decide on promoters' proposal to sell their 40 per cent stake in its rental arm to investment firm GIC in a deal estimated at around Rs 13,000 crore. In October 2015, DLF had announced that its promoters - K P Singh and family - would sell their entire stake in DLF Cyber City Developers Ltd (DCCDL), which holds the bulk of commercial assets of the group. At day's high, DLF shares recovered most of the losses seen in the past three sessions. DLF shares had closed at Rs 185.15 last Thursday.
The promoters, who hold Compulsorily Convertible Preference Shares (CCPS) in DCCDL, had in March this year entered into an exclusivity pact with Singapore's sovereign wealth fund GIC to negotiate on this transaction.
In the regulatory filing, DLF informed that a meeting of the audit committee will be held on August 25 to "consider and review the status of the proposed sale of CCPS held by CCPS holders to a GIC affiliate including the key terms and conditions and make appropriate recommendations to the board".
"The board will in its meeting scheduled to be held later on August 25, 2017, consider the said recommendations and take appropriate decisions, as required," it added.
Last week, sources had said that both the parties could sign definitive agreement by end of this month.
Sources had earlier said the deal is likely to be valued at around Rs 12,000-13,000 crore.
The promoters would infuse a large portion of proceeds from this proposed deal into DLF, which in turn would use this amount to cut its net debt that has reached nearly Rs 26,000 crore.
In a latest analyst presentation, DLF said that "the company and investor are in the final stages of discussion on the documentation. The transaction shall be put up to Audit Committee/Board for final approval."
Last week, in a conference call with analysts, DLF senior executive director (finance) Saurabh Chawla had said the proposed transactions is at the "fag end of the process" and hoped that the deal would be concluded in the near future. Mr Chawla said that after the agreement between the two parties, GIC would approach the Competition Commission of India (CCI) for approval, while DLF will have to seek shareholders nod. He expected the CCI approval by early November.
DLF is expected to achieve a rental income of over Rs 3,000 crore in the current fiscal year, of which about Rs 2,600 crore pertains to DCCDL.
At 10:07 am, shares in DLF were trading 3.8 per cent higher at Rs 182 apiece on the BSE, whose benchmark Sensex index was up +147 points or 0.46 per cent.