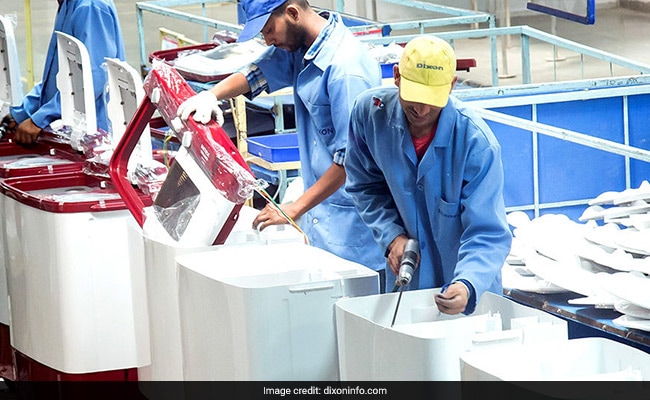 Dixon Technologies, which recently concluded its Rs 600 crore initial public offer (IPO) with oversubscription of 118 times, saw a blockbuster listing on exchanges today. Its shares surged as much over 71 per cent to Rs 3,024 against its issue price of Rs 1,766. As against the 23.76 lakh shares on offer, Dixon Technologies IPO received bids for over 28 crore shares showing strong investor interest for the IPO. The segment reserved for qualified institutional buyers and high net worth individuals saw subscriptions of 135 and 346 times respectively. The retail buyer's portion was also subscribed 10.6 times.

Noida-based Dixon Technologies is the largest home-grown manufacturer of consumer electronic and lighting products in India, which manufactures products for Panasonic India, Philips Lighting, Gionee, Intex Technologies and Reliance Retail among others.

Analysts are optimistic about the future prospects of Dixon Technologies due to its focus is on expanding product basket, strengthening existing customer relationships and increasing customer base. The company has reported a compounded annual revenue growth of 33.8 per cent while its net profit has witnessed a CAGR of 78.3 per cent during FY2013-17. For FY2017, Dixon Technologies reported a net profit of Rs. 50 crore on sales of Rs. 2,457 crore in FY2017.


Angel Broking says, its new manufacturing unit which will commence operations this month will add to its revenue growth further. The Rs60 crore of fresh capital that the company has raised from the just concluded IPO, will be utilised for repayment of certain loans, setting up manufacturing facility for LED TVs, financing backward integration capabilities in the lighting segment and for upgradation of IT infrastructure, the company said.
Dixon Technologies shares closed 63.73 per cent higher at Rs 2,891.55.