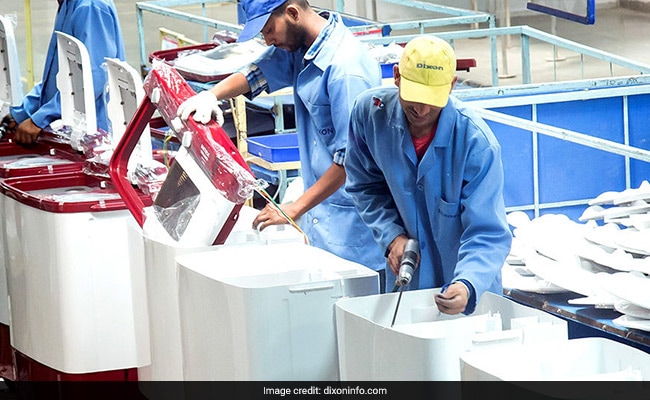 Dixon Technologies India, the largest home-grown manufacturer of consumer electronic and lighting products, launched a Rs 600 crore initial public offer (IPO) of its share on Wednesday (September 6, 2017). The issue, priced in a range of Rs 1,760-Rs 1,766, will give a valuation of Rs 2,000 to the company post the issue. Investors can apply Dixon Technologies IPO in lot sizes of 8. The company has already raised nearly Rs 180 crore from 15 anchor investors at Rs 1,766 per share. The issue will close on Friday (September 8). The issue was subscribed 116.65 times as of 4 pm on the last day of subscription.

Here are five things to know about this offer:

1) Dixon Technologies' IPO is a mix of fresh issue and offer for shares by Motilal Oswal Private Equity (MOPE), a subsidiary of Motilal Oswal Financial Services Ltd. MOPE is selling around 3.05 million shares through this issue. The company plans to utilise the proceeds for repayment of certain loans, setting up manufacturing facility for LED TVs, financing backward integration capabilities in the lighting segment and for upgradation of IT infrastructure of the company.

2) Dixon Technologies first started manufacturing colour television when it was set up in 1993 at Alwar, Rajasthan. In 2007, it started manufacturing LCD TVs and further expanded to manufacturing LED TVs in 2010. The most recent segment that the company has entered into is the manufacturing of mobile phones through a joint venture. Currently it manufactures products for Panasonic India (37 per cent of FY17 revenue), Philips Lighting (20.2 per cent of its FY17 revenue), Gionee (16.6 per cent of FY17 revenue), Intex Technologies (4.4 per cent of its FY17 revenue) and Reliance Retail (3.3 per cent of its FY17 revenue).


3) Dixon Technologies' focus is on expanding its product basket, strengthening existing customer relationships and increasing customer base. Strong relationship would help the company to expand market share, develop new products and enter newer market, says Angel Broking.
4) Dixon Technologies reported a net profit of Rs 50 crore on sales of Rs 2,457 crore in FY2017. Its revenue has grown at a compound annual growth rate (CAGR) of 33.8 per cent while its net profit has witnessed a CAGR of 78.3 per cent during FY2013-17. Operating margin of the company has improved by 130 basis points over the last four year due to growing contribution from original design manufacturer (ODM), which has better margins, Angel broking said. Its new manufacturing facility, which will commence its operation this month, will add a new revenue stream in its business, the brokerage added.
5) At the upper end of the price band, Dixon Technologies' shares are valued at 38.5 times its FY2017 earnings per share. Angel Broking has a "subscribe" rating on the issue. "DTIL (Dixon Technologies) would continue to report higher revenue and improvement in margins owing to its presence in high growth segments, experienced management and growing share of ODM segment, " the brokerage said. "The company has been generating positive cash flow from operations over the last 5 years and will have negligible debt post IPO," it added. Asit C Mehta Investments also recommends subscribing to the issue for long term. Changing technology, high client concentration and no clarity on renewal of agreement with existing customers are key risks in the business of Dixon Technologies, brokerages said.