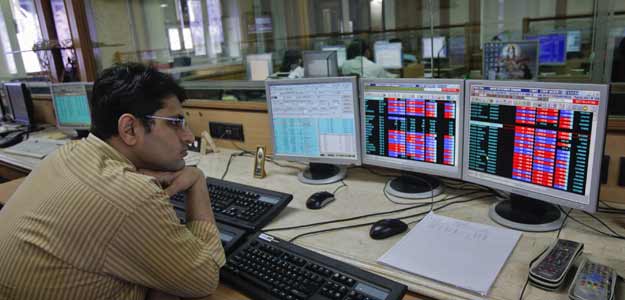 New Delhi
: The valuation of holdings by domestic institutional investors (DIIs) in National Stock Exchange-listed firms hit a six-year high of Rs 10.21 lakh crore at the end of March, 2015, on account of buoyant markets, according to a report by Prime Database.
In percentage terms, DII holding in NSE-listed companies rose to 5.01 per cent at the end of March 31, 2015, from the year-ago level of 4.58 per cent, on an aggregate basis.
However, DII holding was lower than FII stake, which stood at 6.44 per cent during the period under review.
In fact, DII ownership on a free-float basis or on the basis of non-promoter holdings in NSE firms, climbed to 11.46 per cent in the quarter ending March 2015 from 10.64 per cent one year ago.
"Given the buoyant markets and good-quality portfolio, by value, the DII holdings in NSE-listed companies was at the highest level in six years at Rs 10.21 lakh crore, up by 50 per cent from a year back," the Prime Database report noted.
The increase was driven largely by the optimism about reform measures taken by the Narendra Modi government, according to market experts.
The analysis is based on shareholding patterns filed by 1,467 of the total 1,478 companies listed at NSE for the quarter ended March this year.
On an overall basis, DII holding shot up in 534 companies listed at NSE, with an average stock price return of these firm being 92 per cent. On the other hand, DII stake fallen in 480 companies listed at NSE, with an average return given by these firms, was 57 per cent.
In terms of firms, Balmer Lawrie & Co has the highest DII holding of 73.03 per cent, followed by Credit Analysis & Research (45.51 per cent), 3I Infotech (45.42 per cent), GTL Infrastructure (38.16 per cent) and Larsen & Toubro (36.09 per cent).
Life Insurance Corporation (LIC), the biggest domestic institutional investors in the country, has invested in 307 companies having a valuation of Rs 3.89 lakh crore.
State-run LIC has the maximum holding in Corporation Bank (22.54 per cent), followed by MTNL (18.81 per cent), Larsen & Toubro (16.73 per cent), United Nilgiri Tea Estates (15.44 per cent) and Orissa Minerals Development (15.42 per cent).
Among the other top ten DIIs by value of their holding are ICICI Prudential Life Insurance, General Insurance Crop, HDFC Standard Life Insurance and SBI Life.