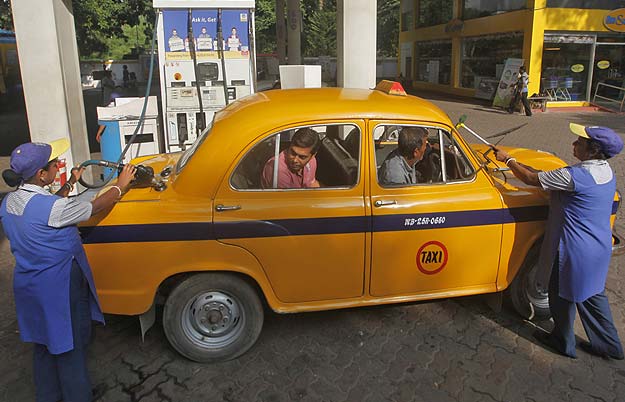 Mumbai:
Global rating agency Fitch has said the regular increase in diesel price to align it with market will lead to a 25 per cent fall in fuel under-recoveries this fiscal year at about Rs 1 lakh crore.
"The decline in the under-recoveries which is the difference between the market price and the price set by the government will be led by a drop in under-recoveries for diesel, due to the gradual increase," it said.
The price of diesel has increased at average Rs 4.1 per litre in the first quarter of the fiscal year against Rs 8.5 last fiscal year. The rating agency said the only risk to this assumption is sharp rise in the global oil prices.
It also said production in Iraq, the second largest producer of crude after Saudi Arabia, will be affected if the ongoing unrest spreads to southern part of the country. Iraq is also the second largest source of crude for India.
This apart, the key developments to watch out for are the policies adopted by the new government and any increase in the share of under-recoveries that upstream companies may have to bear, it said.
In the run-up to the budget to be presented by Finance Minister Arun Jaitley on Thursday, analysts have been saying fuel subsidies are on the way down but subsidies on fertilisers and food need to be watched out for.
The rating agency said the government is unlikely to go in for a hike in cooking gas and kerosene prices, fearing stoking inflation.
Reinstatement of subsidy transfers through the direct benefit transfer, halted in March, will also reduce the under-recoveries of oil marketing firms and reduce subsidy burden on explorers.
Once diesel is fully deregulated, private players like Reliance Industries and Essar Oil will also be interested in its marketing and this will create a level playing field, it said.
On the rating impact of the reduction in under recoveries, it said this bodes well for the state-run oil refiners and marketers like IndianOil, Bharat Petroleum and Hindustan Petroleum.
In the medium-to long-term, once diesel price is fully deregulated, this grouping faces the threat of competition from private players, it said.