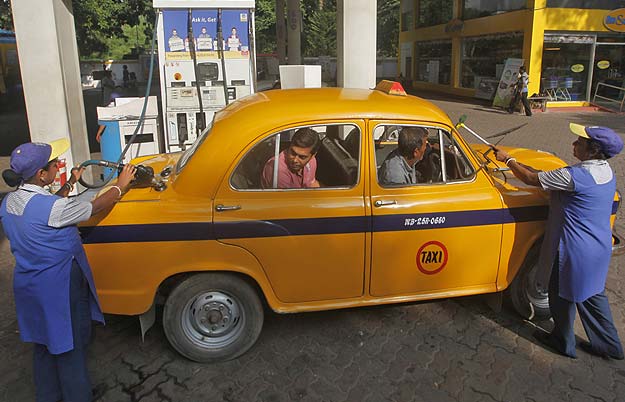 A sharp fall in Brent crude prices is likely to benefit Indian consumers as diesel prices may be cut for the first time in seven years on Monday. Brent crude oil held above $98 a barrel on Friday, but concerns over weak demand and plentiful supplies, plus a strong dollar, continued to weigh on prices.
The fall in Brent prices - from $115 per barrel as recently as in June to a two-year low of $96.72 a barrel last week, has nearly wiped out under-recoveries in diesel prices. According to government data, the under-recovery on selling diesel at below market prices was just 0.08 paise per litre for the fortnight beginning September 1.
The relative stability of the rupee against the dollar has also helped bring down the landed cost of crude. India imports three-fourth of its oil needs and a strong rupee helps cut import bill.
The cut in diesel prices will not only help consumers with diesel-powered cars, but will also help bring down inflation in the economy.
Since January 2013, diesel prices have been hiked nearly every month by 50 paise a litre. Over the last 20 months, diesel prices have been hiked 19 times for a total hike of Rs. 11.81 per litre.
In contrast, petrol prices, which are deregulated, have moved up and down. Last month, petrol prices were cut three times, but diesel prices, which are still controlled by the government, kept on rising. Diesel rates were last raised on August 31.
(With inputs from agencies)