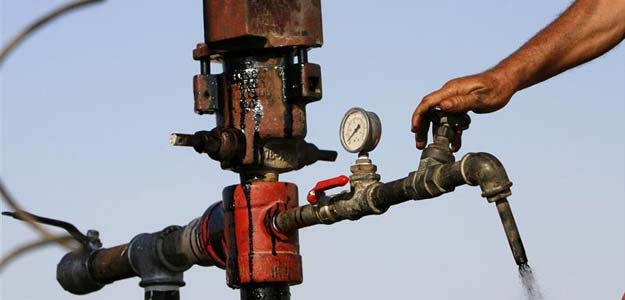 Barely hours after the government permitted oil marketing companies to set diesel prices, the retailers increased the price of the fuel.
Oil companies hiked the price of diesel by 45 paise excluding taxes effective today, Indian Oil said in an official statement. The good news -- petrol prices, which were only earlier this week hiked by 35 paise, will come down by 25 paise per litre.
While the price of petrol is purely market-determined, diesel is still under government control, even though oil firms now have the freedom to make minor revisions in the price.
According to Indian Oil, the hike in diesel price will lead to a cut in under-recoveries by Rs 3,400 crore till March 2013. "Based on the current prices and volumes, the decrease in the under-recoveries on annual basis on HSD (diesel) shall be approx. Rs.15,000 crore for OMCs (oil marketing companies) as a whole," it said in the release.
Earlier in the day, the government, in a move that could drastically trim its budget-busting subsidy bill, allowed the state-run oil marketing companies to raise the price of subsidised diesel in small amounts every month. According to sources, it has permitted the retailers to raise diesel prices by up to 50 paise every month, news agency Reuters said.
The Cabinet also decided to raise the cap on subsidized cooking gas cylinders (LPG) from six a year to nine for fiscal year 2013-14. However, the oil marketing company stated that no refund shall be admissible on any LPG domestic cylinder already supplied at non-subsidized price from September 2012.
Also, it announced an increase in the price of non-subsidised LPG cylinder by Rs.46.50 per cylinder. However, Indian Oil said: "Any decrease in the under-recoveries on account of increase in price of domestic non-subsidized LPG is estimated to be insignificant as the number of subsided cylinders has been increased."
The hike in LPG cap will increase under-recoveries for all oil marketing companies to Rs.10,000 crore, Indian Oil said.
India's policy to subsidise retail prices of fuels such as diesel, which accounts for about 40 per cent of refined fuel consumption, is a major drain on the budget. State-run refiners currently sell diesel at a loss of Rs. 9.28 per litre.
There had been some speculation that the government would announce an increase in diesel prices, but Oil Minister Veerappa Moily said that decision will now be left to the marketing companies.
The government announcement came with many clarifications that diesel prices are not being de-regulated and that the retailers can make only minor changes.
Finance Minister P Chidamabaram said the oil companies had been "given (the) freedom to make small price corrections".
An order issued by the Oil Ministry post the Cabinet decision stated that bulk users be charged market price. Subsequently, Indian Oil announced that the price for bulk users will be hiked Rs 9.25 (excluding VAT) over and above the current rate of Rs 47.15 in Delhi. The government is expected to save about Rs 9,000 crore of raise in price for retail buyers.
Stocks of oil companies shot up after the news. HPCL ended the day at Rs. 365, 5.43 per cent higher, while the IOC stock closed 6.60 per cent higher at Rs. 315.90. BPCL shares closed 6.06 per cent higher at Rs. 345.60.
The other subsidy decision -- to increase the number of subsidised cylinders allowed per household from six to nine -- comes after much political pressure from not just other parties, but also the Congress, that leads the UPA government at the Centre. The increase will be effective from April 2013; for the remaining part of this fiscal year, ending March 31, 2013, the cap has been hiked to five from three.
The decision to limit the use of subsidised LPG cylinders to six per household was taken by the Manmohan Singh government in September last year as part of a bucket of reforms that saw the Triamool Congress quit the coalition government in a huff, reducing it to a minority in the Lok Sabha.
After many protests, the government had decided on a partial rollback of its LPG decision some time ago.
The Congress had already hiked the cap from six to nine in the states it rules. The Centre had recently written to the Election Commission, seeking permission to raise the cap on LPG cylinders to nine, since elections had been announced in Gujarat and Himachal Pradesh and a model code of conduct was then in place. The commission examined the request and permitted the Centre to raise the cap.
Mr Moily said many Chief Ministers had written to him saying six subsidised LPG cylinders were just not enough.
Ratings agencies threatened last year to strip India of its investment-grade credit rating if the government did not take steps to rein in a widening fiscal deficit. Mr Chidambaram has repeatedly vowed that the deficit will not exceed 5.3 per cent of gross domestic product this financial year.
India imports more than 80 per cent of its fuel needs. The government liberalised petrol prices in June 2010, but has often prevented them from being raised to reflect rising oil prices on global markets.
Fuel consumption in India rose 5 per cent in the last fiscal year, its fastest since 2007-08.
The Oil Ministry had earlier forwarded a note for consideration by the Cabinet, proposing options for meeting a record Rs. 160,000 crore deficit arising from selling auto and cooking fuels below costs.
Sources said since the Finance Ministry has refused to bear any additional subsidy arising from raising the cap on supply of subsidised LPG, the Oil Ministry had proposed to make up for the shortfall by raising prices.
It had proposed a Rs. 3-4.50 per litre hike in the price of diesel and a Rs. 100 hike in the price of LPG along with raising the number of subsidised cooking gas cylinders for households to nine a year.
It had also proposed a quarterly increase of Rs. 50 per cylinder from April until the entire losses were wiped off. On diesel, it had proposed a Rs. 3-4.50 per litre hike in one go or in monthly instalments of Re 1 or Rs. 1.50 per litre.
From April, it wanted Re 1 a litre increase in diesel prices every month till such time that the current loss of Rs. 10.16 per litre was wiped out.
According to the ministry's estimates, raising the cap to nine subsidised cylinders will lower savings to Rs. 2,500 crore per annum, compared to the savings of Rs. 12,000 crore estimated when six cylinders are issued at subsidised rates and the rest were sold at market prices.
With inputs from Reuters