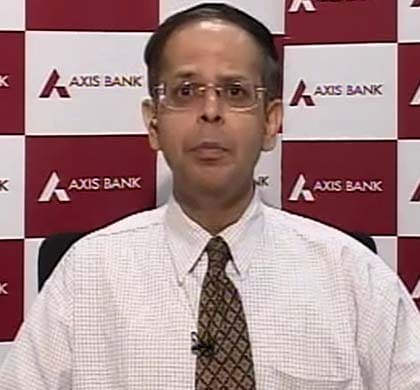 Highlights
The week ahead should see some event-based moves with all eyes on global central banks.
Tokyo:
Power outages are a common phenomenon in countries where energy consumption is very high. They are often sourced to a power 'grid failure'. This occurs when some areas draw excessive power. This leads to automatic tripping of power and it has a cascading impact on the entire grid that supplies power to the region.

The Northern Region Grid includes states of Delhi, UP, Rajasthan, Haryana, Punjab, J&K, Uttarkhand and Himachal Pradesh.
The grid failure on Monday morning was not a sudden phenomenon. States like Haryana, Uttar Pradesh, Rajasthan, J&K and Punjab in particular have drawn more power than they should.
Here are pointers that explain how this happened:
* Power generated through various sources like coal, hydel, nuclear and non-conventional sources like solar and wind needs to connect to a grid to ensure supply to end users. The power generators and power transmission lines in a grid have to function at a particular frequency to achieve synchronization. The frequency is the change of direction in an alternating current or AC environment. It is measured in Hertz or Hz. The standard in India is 50. In US and many other countries, the frequency is maintained at 60 Hz.
* At all times, the grid frequency has to be maintained at 50 Hz. A 0.5 per cent maximum variation is permitted. This means it is the responsibility of those generating power and those using the power which includes state electricity boards and other consumers to maintain a proper load management system.
* The job to monitor the load management system is done by National Regional Load Dispatch Centre (NRLDC), New Delhi.
* According to the NRLDC website, the frequency in the Northern Regional Grid fell to 48.88 Hz as of 10.30 am and at 11 am was at 49.68 Hz. The frequency has stabilized because power is in the process of being restored and other regions are providing power to the Northern Grid, according to a flash report released at 6.30 am by NRLDC.
* The responsibility of maintaining the frequency is with both power generators and power users. If power generators produce less power or power users use more power, the load management system throws up warnings. In this case, power users consumed more power than agreed upon.
* The NRLDC issued multiple warnings to state transmission bodies. It filed a petition before the Central Electricity Regulatory Commission accusing state transmission companies in Punjab, Rajasthan, Haryana, Rajasthan, Delhi, Uttar Pradesh, Himachal Pradesh, Jammu & Kashmir and other state authorities of drawing excessive power. The petition was heard by the commission on 31 May 2012 and an order was issued to state transmission companies to rein in power consumption on 10 July 2012.
* According to the petition, between 1 January 2012 and 25 March 2012, states of Haryana, Uttar Pradesh, Rajasthan, Uttarakhand and Jammu and Kashmir drew excessive power when the grid frequency was below the permitted 49.5 Hz. There were 63 instances when the frequency of the Northern Grid was below the permitted 49.5 Hz. NRLDC issues 319 warning messages to these states between 1 January 2012 and 25 March 2012. Most of them were to Haryana, Rajasthan, J&K, UP and Punjab.
* States are supposed to cut their power consumption when this warning is issued. They are expected to resort to load shedding in various areas to ensure that power is consumed according to the rules set for maintaining the frequency of the grid.
* Despite these warnings, excessive withdrawal continued between 1 May 2012 and 14 May 2012. For example, UP consumed 1700 MW power daily when it is supposed to draw only 1200 MW. Rajasthan consumed 1200 MW when it is supposed to draw 500 MW power. Similarly states like Haryana and Uttarkhand continued to draw excessive power in May 2012.
* The CERC in its hearing on 17 May 2012 was informed that the excessive power pulled by states posed an imminent danger to the grid. Some state electricity bodies responded to the petition.
* Haryana Vidyut Prasaran Nigam, the state transmission body, said that the excessive drawing of power was due to outages in the state generating units. Uttarkhand's state body responded saying that it drew excess power due to shortages and state assembly elections. On 31 May 2012, UP's state transmission body said that the peak demand in the state was higher and hence the state had to resort to excessive drawing of power.
* States have been ordered to maintain the integrity of the grid by the commission. While all states have yet to respond to the petition filed, the next hearing of the issue is scheduled for 14 August 2012.