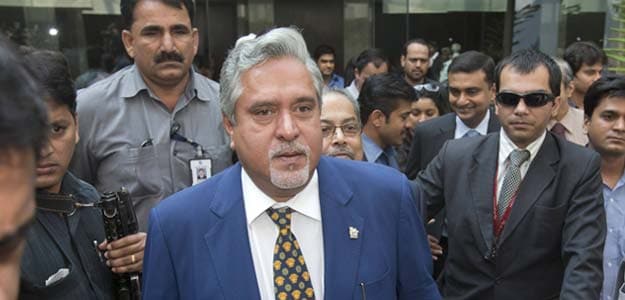 Diageo Plc, the world's biggest spirits maker, will acquire a controlling 53.4 stake in Vijay Mallya-promoted United Spirits for Rs 11,166 crore (nearly $2 billion), the companies announced in a joint statement today after market hours. Mr Mallya will continue in his current role as chairman of United Spirits.
The purchase, which concludes an on-again, off-again courtship that began in 2008, would be the biggest inbound Indian merger and acquisition (M&A) deal since British oil firm Cairn Energy Plc sold a majority stake in its Indian business to Vedanta Resources Plc last year.
The deal also comes amid increased brewery M&A activity in the Asia-Pacific region. Heineken NV won full control of the maker of Tiger beer in a S$7.9 billion (Rs 35,331 crore) deal in September. That was preceded by SABMiller Plc's A$11.5 billion (Rs 65,418 crore) acquisition of Foster's in December last year.
"(I am) happy that the dream has come true…United Spirits will receive a large cash infusion. It will deleverage itself via the cash received and get Rs 3,300 cr via the deal, and UB Holdings will get Rs 2,400 crore via the deal, Mr Mallya told NDTV, adding: "Have not sold jewellery, have only embellished them." He was referring to media reports earlier that Mr Mallya may have to sell his prized assets to save the troubled Kingfisher Airlines.
Diageo will acquire a 27.4 per cent stake in United Spirits for Rs 5,725.4 crore from Mr Mallya-promoted UB Holdings and through preferential share issues. After this, Diageo will launch the mandatory buyback offer to acquire an additional 26 per cent stake.
The UK-based company will acquire a 19.3 per cent interest in United Spirits at a price of Rs 1,440 per share from UB Holdings and a number of other entities related to the UB Group. Following the disposal, the UBHL group will continue to hold 14.9 per cent of the current share capital of United Spirits, the company said in a statement.
Diageo will also seek approval for a preferential allotment at Rs 1,440 per share of new shares amounting to 10 per cent of the post-issue enlarged share capital of United Spirits.
Once Diageo has acquired the 27.4 per cent stake, it will launch the mandatory offer at Rs 1,440 per share. Post the mandatory offer, Diageo will hold 53.4 per cent of the enlarged share capital of United Spirits at an aggregate cost of Rs 11,166.5 crore.
"This represents a 20 times multiple of United Spirits EBITDA (earnings before interest, taxes, depreciation and amortization, or a measure of the company's operating cash flow) for the year ended March 31, 2012 and the transaction would be EPS (earnings per share) accretive in year 2 and economic profit positive in year 6 assuming a 12 per cent WACC (weighted average cost of capital)," the statement said.
Shares of USL traded with modest gains after hitting their highest level in 52 weeks in early trade on Friday. The stock closed up 1.22 per cent at Rs 1,359.70 on the Bombay Stock Exchange. Shares in Mallya-controlled companies rose after Reuters reported the deal terms earlier on Friday. Kingfisher gained 4.7 per cent, while United Spirit ended 1.3 per cent higher and United Breweries Holdings Ltd rose 3.3 per cent. By contrast, the benchmark Sensex closed nearly 1 per cent lower.
Shares in Diageo were up 0.5 per cent in London trading.
United Spirits is expected to deleverage itself using the cash (Rs 3,300 crore received via the deal), Mr Mallya said. UB Holdings will get Rs 2,400 crore from the stake sale.
The deal is subject to regulatory approval, but Mr Mallya said it should go through since the government of India is keen on foreign direct investment.
The companies are also examining the possibility of extending the joint venture to other emerging markets, Mr Mallya said, and will seek to launch as many United Spirits brands in these markets as possible.
A Diageo official called the deal a strategic move to transform the company's position in India. The deal will be good for the shareholders of both companies he said, adding that United Spirits has tremendous assets. The companies have not taken any decisions on the management yet and are focusing on getting the transaction done, he added.
They will approach regulatory authorities after today.
Varun Lochab of Religare Capital markets told NDTV earlier that the debt level in United Spirits, which stood at $1.6 billion (Rs 8,718.8 crore) at the end of June, is likely to come down post the acquisition.
United Spirits is India's largest liquor company with a market value of $3.2 billion (Rs 17,437 crore).
Diageo, the world's largest spirits company, is the maker of Johnnie Walker whisky, Guinness beer and Smirnoff vodka, among others.
The deal will ramp up Diageo's presence in India, the world's largest whisky market. The company is expanding into fast-growing emerging markets with recent acquisitions in Brazil, China and Turkey and expects half of its turnover to come from these markets by 2015 compared to nearly 40 per cent currently.
The deal could also likely free up funds to revive the grounded Kingfisher Airlines.
"We have multiple business and each business operates independent of each other, there is no cross contamination with each other. I have done what is best for the beer business, now I have done what is better for the spirits business. Similarly, I will do what is best needed for the Kingfisher Airlines at the appropriate time," Mr Mallya told NDTV today.
Some analysts, however, said the deal may not be enough to revive Kingfisher Airlines. The Centre for Asia Pacific Aviation has said a fully funded turnaround for Kingfisher would cost at least $1 billion.
"At this moment, Kingfisher may be a difficult cause to revive. As other UB Group companies are also quite overleveraged, I think they will prioritize restructuring other group companies ahead of Kingfisher," Jagannadham Thunuguntla, head of research at SMC Investments and Advisors Ltd in New Delhi, said.
Shares in United Spirits have nearly tripled this year, with much of the gains coming in the past four months amid market talk about a possible deal with Diageo.
Mr Mallya has been scrambling to raise funds for the ailing carrier for nearly a year now. The airline has struggled to pay its staff for most of the year and has not flown for more than a month because of protests and safety concerns. On Thursday, it announced a record loss of Rs 754 crore for the second quarter, but said that a recovery plan was in the works. Auditors to the airline flagged concern over the financials and said the carrier's second-quarter net loss would have been much higher, at about Rs 1,032 crore, had it followed "generally accepted accounting standards" for certain income and expenses.
Kingfisher has about Rs 8,000 crore of debt. Its lenders have been putting pressure on Mr Mallya to bring in capital. Analysts have said that lenders cannot force Mr Mallya to infuse funds into Kingfisher Airlines from the Diageo-USL deal. In his meeting with lenders in September 2012, Mr Mallya had categorically said he would not use any proceeds from a stake sale in USL to fund operations at Kingfisher.
In late October, Mr Mallya reiterated his stand. "I am not so sure that I lack commercial acumen to the extent that I would sell a hugely thriving, successful business to take the cash and put it into an airline in an environment such as India," he said at the Indian Grand Prix at the Buddh International Circuit south of New Delhi. "My group is sufficiently cash-generative to fund the airline as we have done. We have put almost 150 million pounds (Rs 1,306 crore) since April 2012 into the airline. But that has not meant that I have had to sell my family silver to fund the airline."
"Some of the Mallya group companies have been in turbulence for some time. This is his final opportunity to revive the fortune of the group," Mr. Thunuguntla said.
With inputs from Reuters