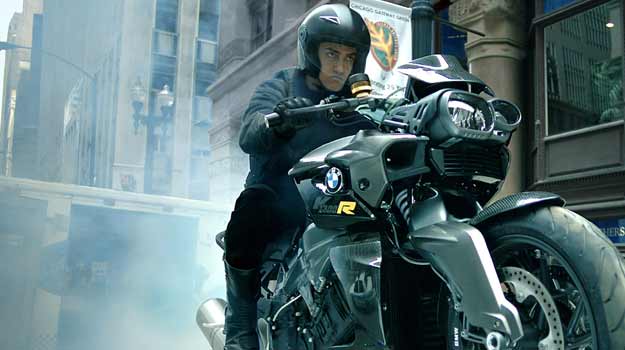 Kathmandu:
Dhoom 3 may have created history in Nepal as it has emerged as the first film to gross Rs 6 crore at the box office, according to sources.
The film has been screened without competition at multiplexes across Nepal, including the Kathmandu Valley.
According to sources close to the film's distributor, 'Dhoom 3' is the first film to earn the amount in Nepal.
The movie - starring Aamir Khan, Katrina Kaif and Abhishek Bachchan - earned the amount in just two weeks.
A Nepali film is considered a hit if it earns around Rs 20 lakh at the box office. By that standard, the third instalment of Dhoom franchise has earned the equivalent of 30 hit Nepali films.
(Also read: Dhoom 3 set for more records | Know the mean machines)
Last year, around 60 foreign films released in three multiplexes in Kathmandu earned over Rs 20 crore.
"It is natural that hit artists like Aamir Khan, Abhishek Bachchan and Katrina Kaif sell well in the Nepalese market", said Tirtha Thapa, a noted film director.
"The brand name of the Indian film industry sells here, rather than the story," he said.
Indian films dominate Nepal's movie halls. It is only in remote villages where Nepali films have a high demand, Mr Thapa said.
"The artist, acting and quality of a picture make it successful in the eye of viewers."
In major cities like Kathmandu, Biratnagar, Pokhara and Bhairahwa, Hindi films have an 80 per cent share of the market, according to Mr Thapa.
The quality of Nepali films is deteriorating though the number of movies produced every year has touched 120, Mr Thapa said.
A decade ago, Nepali films used to earn Rs 50 lakhs to 60 lakhs but now they hardly make Rs 15 lakhs to 20 lakhs, he further said.