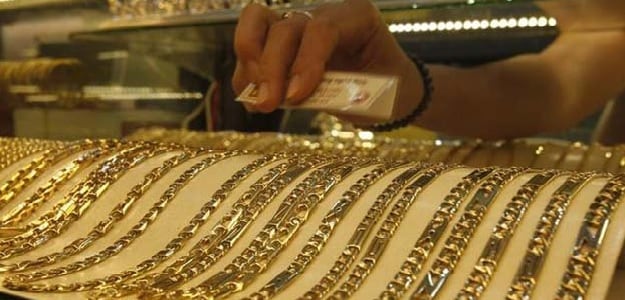 New Delhi: Jewellery and coin sales sparkled on Dhanteras on Tuesday with sales rising by an estimated 30 per cent from last year as customers went on a buying spree lured by lower gold and silver prices.

Gold prices are ruling at Rs 27,925 per 10 grams in the national capital, about 11 per cent lower than Rs 31,300 per 10 grams on Dhanteras day in 2013. Similarly, silver traded at Rs 39,000 per kg on Tuesday as compared to Rs 49,100 a kg last year, a drop of 20.6 per cent.

"It seems consumers are on buying spree this festival we have sold our entire stock of gold and silver coins. We had minted 1.5 lakh pieces of silver coins and 25,000 pieces (1.5 tonnes) of gold coins for sale during Diwali," MMTC-PAMP India president (marketing) Vipin Raina said.

Jewellers said the buying activity remained robust in the first half of the day in most places. But more sales are expected in later part of the day with office-goers in big cities coming for buying late in the evening. People are buying both jewellery and coins.

"While consumer sentiment was slow in the last two quarters, from Dussehra onwards, there has been a significant pickup in demand especially for gold jewellery due to fall in prices," ORRA Jewellery CEO Vijay Jain said.


"We see over 30 per cent increase in sales over the last year," he said, adding that the company is giving promotional offers and sales are upbeat at 35 stores across the country.
Dhanteras is considered to be an auspicious day for buying gold, silver and other valuables. It is largely celebrated in north and west India.
Echoing views, All India Gems and Jewellery Trade Federation chairman Haresh Soni said, "Looking at the reports coming across the country, sales are better than last year. We are expecting 18-20 per cent growth from last year. Investment buying is lower and consumers are buying jewellery more."