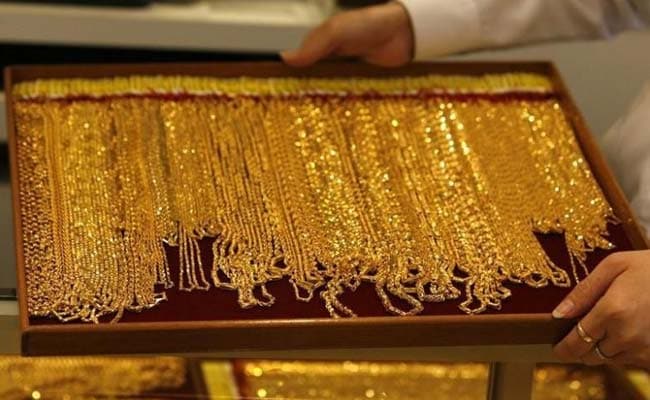 Dhanteras 2020: Are you buying gold this Dhanteras? Typically, many consider purchasing gold, silver and other metals, in the form of jewellery, coins or utensils, on Dhanteras auspicious. This time around, gold rates have risen 31 per cent since Dhanteras 2019. The festivals of Dhanteras (November 13) and Diwali (November 14) usually trigger higher demand for gold and other previous metals at jewellery stores. (Also Read: Dhanteras 2020 - How To Buy Gold)
Here's all you need to know about current gold prices this Dhanteras:
Wealth planners say that the preference for purchasing physical gold in the country for social and cultural reasons rather than buying it for investment.
Gold has gained by nearly one third so far this year (year-to-date) which is why restricting purchases to small quantities is recommended, they add.
Gold is down about 11 per cent from an all-time high of Rs 56,379, registered in August.
What Experts Say
Ravindra Rao, VP-head commodity research, Kotak Securities, Mumbai:
"In India, gold is considered an asset class but also has a traditional significance. It is considered auspicious to buy gold on Dhanteras. With prices hovering near record high levels this Dhanteras, the key question is whether gold is still a good investment or not. If we look at the factors that have helped gold scale record levels this year, most of it is likely to prevail in coming months and this makes gold a good investment."
"Gold is considered a safe haven which benefits during times of economic and political risks. Gold also gains in an environment of low interest rate as it reduces the opportunity cost of holding the metal which yields no interest."
Rahul Agarwal, director, Wealth Discovery, New Delhi:
"The yellow metal has been the best-performing asset this year, as the economic uncertainty brought by COVID-19 pushed investors to park their funds in safe haven assets like gold. Gold prices have jumped nearly 30 per cent this calendar year... Despite the correction, domestic gold prices are still hovering around more than Rs 50,000/10 grams levels."
"While the yellow metal's appeal as a safe haven is still in play due to a rise in COVID-19 cases in around the world, it is unlikely to repeat the spectacular return that it has given in the last one year, and the prices are expected to stay close to the current levels with a small positive bias."
"With the opening up of economies around the world, expectation of effective vaccination arriving sooner, and clarity about the US presidency election, we expect gold prices to be subdued in the short term."
Non-Physical Gold
Financial experts suggest preferring non-physical gold over physical gold from an investment perspective. Gold exchange-traded funds, gold funds, gold fund of funds or Sovereign Gold Bonds are some of the popular ways of going long on the yellow metal.