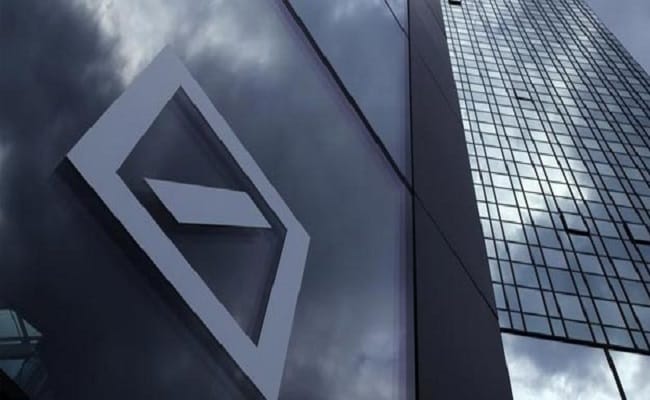 Zurich
: Ratings agency Moody's said it would be positive for Deutsche Bank's bondholders if the lender could settle US allegations that it mis-sold mortgage-backed securities for around 2.75 billion euros, or $3.1 billion.
The US Department of Justice has demanded a fine of up to $14 billion, though AFP reported late on Friday that Deutsche and the DoJ were close to agreeing on a settlement of $5.4 billion. The AFP report has not been confirmed.
In its weekly credit note on Monday, Moody's said it assumed at least half of Deutsche Bank's 5.5 billion euros of litigation reserves at the end of the second quarter could be made available for settling the case.
"Based on Deutsche Bank's 6.4 per cent market share, (as reported by Asset Backed Alert over the 2004-2007 period), a settlement at the low end ($1.7 million per basis point, totaling $1.1 billion) or even at the settlement range mid-point ($3.6 million per basis point, totaling $2.3 billion) would be well covered by our assumed DoJ settlement reserve," it said.
"However, a DB settlement at the high end of peer settlements ($8.9 million per basis point) would total $5.7 billion. This would require an addition to our assumed DoJ settlement reserve of 2.4 billion euros, which would dent 2016 profitability (pre-tax earnings for first-half 2016 totaled 1 billion euros), but would not significantly impair its capital position."
© Thomson Reuters 2016