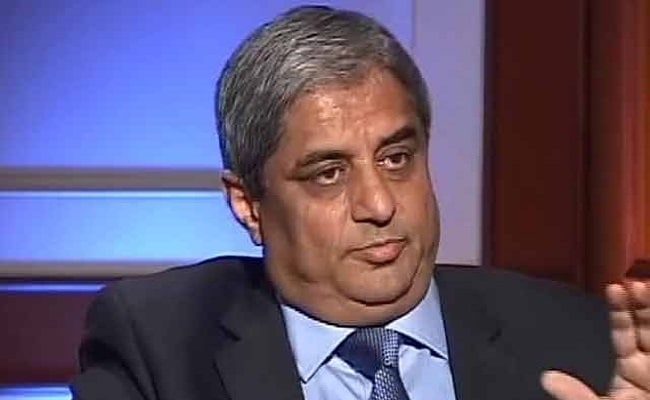 Mumbai:
A day after
Rajiv Bajaj
lashed out at the demonetisation exercise, industrialist Anand Mahindra and banker Aditya Puri on Friday stood by the government, saying the move has created transparency but is unnecessarily demonised.
"He (Prime Minister Narendra Modi) has created transparency and traceability. He has changed the mindset (in such a way that) everybody is going to think twice about going back to their old ways and from what I understand, the conversion to digital has occurred at a pace much faster," Mr Mahindra said at the annual NILF here.
Mr Puri, who heads the second largest private sector lender HDFC Bank, concurred, saying, "demonetisation is being demonised for nothing" and listed several positives from the move.
It may be noted that speaking at the same event yesterday, Bajaj Auto managing director Rajiv Bajaj had said it is incorrect to blame the government for bad execution during the demonetisation exercise, saying the idea to ban high value notes was itself "wrong".
The positives of demonetisation drive listed out by Mr Puri included more money in the system, a wider tax base,
lower interest rates
with possibility of going down further, greater transparency and cost reductions in the system.
Improvising on yesteryears' Bollywood actor Dharmendra's famous dialogue 'Chun chun Ke maroonga' to 'Chun chun ke nikalenge', Mr Mahindra, who termed PM Modi as a "practical man", said the government may not have succeeded in getting a windfall out of the exercise but will get "somewhere" to bridge the deficit.
Mr Puri explained that depositing money into bank accounts does not legitimise it and added that the government will be using data science to get to the wrongdoers and called this a "big idea".
Mr Mahindra said corruption is "virtually non-existent" in the corridors of power in New Delhi under the present PM Modi regime.
Drawing from his recent field visits, Mr Puri asserted that agricultural activities have not been affected because of the demonetisation exercise.
"The sowing was at a record level, let us be very clear about this, agriculture did not suffer," he said. Mr Puri also dismissed notions of newer ways of corruption being found out because of demonetisation.
It can be noted that industrial activity and consumption have been impacted due to the November 8, 2016 announcement of the Prime Minister to ban Rs 500 and Rs 1,000 currency notes, which accounted for 86 per cent of the outstanding currency in the system in a cash-dependent economy like India.
The RBI had to resort to a cash rationing consequent to the move and the long queues because of it led to over 80 deaths in the country.
(This story has not been edited by NDTV staff and is auto-generated from a syndicated feed.)