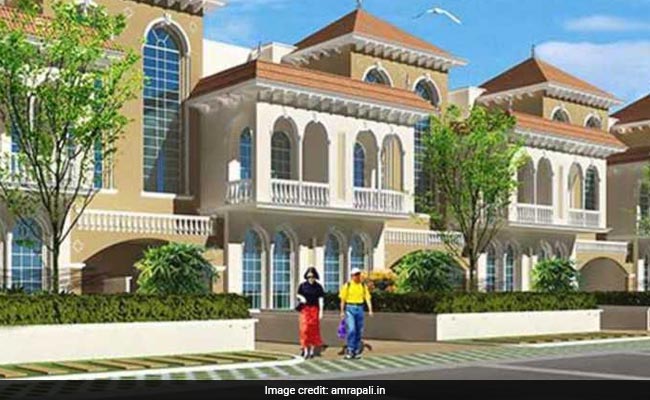 Highlights
Leisure Valley project consists of 19 towers being built in Greater Noida
Only 980 flats can be handed over between 3-6 months, said Amrapali
Buyers of Amrapali flats had moved the top court in October 2017
New Delhi:
The Supreme Court on Thursday warned the Amrapali Group to hand over flats of the Leisure Valley project on time, failing which the real estate developers will be sent to jail. "We are concerned about the buyers' interest. If the developer doesn't keep the interest of the buyers and hand over the flats on time, we will send them to jail," said the Supreme Court.
The Leisure Valley project consists of 19 towers comprising 1,665 flats being built in Greater Noida. The top court directed the builders to complete its construction at the earliest.
Permitting Amrapali to collaborate with 13 other developers, the court also said that it will monitor the progress of the project. It also asked the developer to give an undertaking that it will complete the project on time.
Meanwhile, Amrapali told the court that its 10 projects consist of 10,647 flats. Of this, around 980 flats can be handed over between three-six months and 2,085 flats between six to nine months. The developer told the Supreme Court that 3,130 flats can be delivered within nine to 12 months and 4,452 flats within a year.
The next hearing of the case is scheduled for March 27. However, cases relating to other projects of Amrapali will be taken up by the top court on March 15.
Buyers of Amrapali flats had moved the top court in October 2017 saying that despite assurances that the flats will be handed over in three years, 10 years had passed during which they had already paid 90 per cent of the cost of flats, but the developer had failed to deliver the flats.