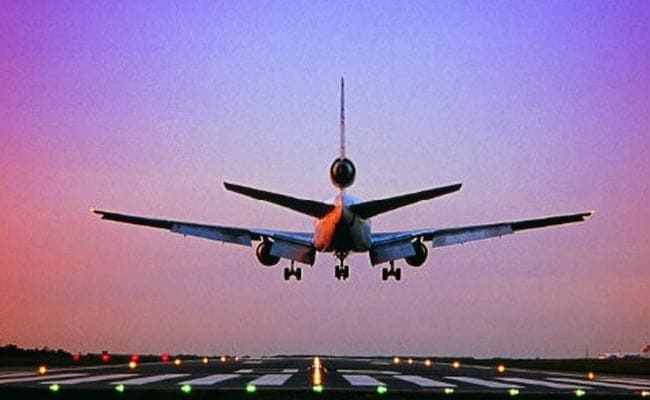 New Delhi:
The first regional connectivity flight on the Delhi-Shimla route seems to be eliciting good response with most of the seats at subsidised fare booked for the next one month.
Little over half of the seats in the Shimla-bound flight, operated by Air India subsidiary Alliance Air with a plane having 42-seater plane, are being sold at the discounted fare of Rs 2,036, inclusive of taxes.
Under the government's ambitious regional air connectivity scheme UDAN, Prime Minister Narendra Modi today flagged off the flight from Shimla to Delhi carrying 12 passengers.
An analysis of the availability of seats on the flight for the next one month showed that most of the discounted fare seats have been booked.
While the airline has deployed a 42-seater plane, the actual number of passengers who can be ferried is 35 to Shimla.
In the return journey, the count of passengers can be a maximum of 15. These limitations are due to factors like length of runway at Shimla airport, temperature and altitude.
On the flight to Shimla, 24 seats are sold at the discounted ticket price and for the rest, fares would be market driven. In the return leg, all the 15 seats come under the UDAN fare bucket.
Currently, for 11 seats, which are not subsidised, the tickets are priced between Rs 5,300 and Rs 19,080, as per the analysis of rates displayed on the Air India website.
The flight would be operated five days a week barring Monday and Tuesday.
According to a senior Alliance Air official, since it is summer season, many people travel to hill stations like Shimla and this is also a reason for the good response to the flight.
"We want to have more seats but unfortunately we can't. Since, this is the season for travelling to Shimla and with fares as low as Rs 2,000, we are seeing tremendous response," Alliance Air CEO C S Subbiah told PTI.
Only in the highest fare bracket, some tickets are priced at little over Rs 19,000.
Under UDAN (Ude Desh Ka Aam Naagrik), fares are capped at Rs 2,500 for one-hour flights.
Subbiah said the airline will study the trend over the next few days and look at ways to maximise revenues from this route.
Meanwhile, Alliance Air has sought financial assistance of about Rs 1.42 lakh for every return flight on this route or Rs 5 crore per year to mitigate losses due to restriction on the number of passengers it can ferry.
Going by estimates, every return flight would have a total expenditure of Rs 4.06 lakh whereas the revenue that could be generated is only around Rs 2.64 lakh -- including the viability gap funding component.
UDAN, which seeks to make flying affordable by connecting unserved and under-served airports, provides for viability gap funding which would be shared by the Centre and the state concerned.
(This story has not been edited by NDTV staff and is auto-generated from a syndicated feed.)