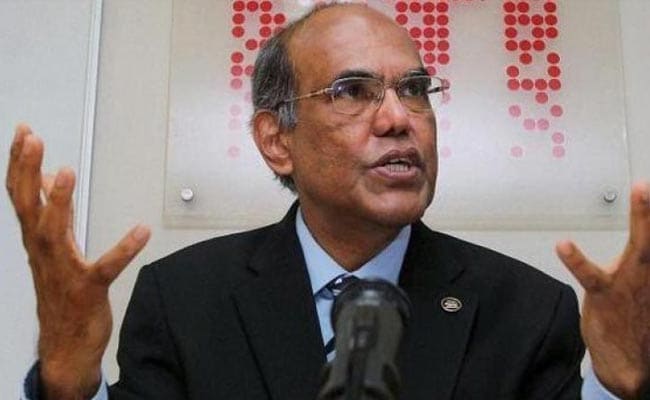 Singapore:
The Indian government's decision to delegalise high denomination currency notes may hurt growth in short-term, but in the medium- to long-term it will have positive macroeconomic implications, former RBI Governor D Subbarao has said.
"What is important, however, is the medium- to long-term macroeconomic implications, which are decidedly positive," he wrote in a paper published by the Institute of South Asian Studies, a think-tank at the National University of Singapore. In the very short-term, delegalisation may hurt growth. The squeeze in cash will constrain consumption, he noted.
"(But) Arguably, delegalisation will also be disinflationary in as much as it cuts into non-discretionary consumption of items that go into the Consumer Price Index basket," said Subbarao, who described the Rs 500 and Rs 1,000 notes replacement as delegalised and not demonetization. "The faster and more effectively the Government and the RBI are able to handle the transition, the less will be the adverse impact," he said.
As delegalised currency is deposited in banks and as new currency comes into circulation, some very positive dynamics will kick in, said Subbarao, who was the RBI Governor from 2008 to 2013.
"By far the most important outcome will be that as the shadow economy merges with the formal economy, it will spur economic activity into a virtuous cycle. This will be further buttressed by the 'windfall' deposits that banks will get," he said.
Banks will see their cost of funds declining even in the absence of any further policy easing by the RBI, and this should encourage them to reduce lending rates and pump credit into the economy, he said.
"Delegalization should also be disinflationary. At an aggregate level, the supply side response will raise production capacity and prevent overheating of the economy," he wrote in the paper Demonetisation - Is this time different?'
Moreover, real estate, which has been a safe haven for black money, will experience a squeeze, said Subbarao.
Although property values do not enter the Consumer Price Index (CPI) consumption basket, its benign impact will come through decline in rental values and transmission of that into the general price level, he said.
He said that the government finances will improve as tax is levied and collected on the disclosed wealth which is reckoned as unaccounted.
He said that a conservative estimate is that the government will be able to mobilize additional tax of the order of 0.5 per cent of GDP (Rs. 650 billion). This will help fiscal consolidation, investment in infrastructure and in "crowding in" private investment.
The "cleansing of the system" will be positive for both savings and investment. It will improve the ease of doing business, inspire investor confidence and raise productive capacity of the economy, he said.
Households, who have traditionally parked a bulk of their savings in physical assets like gold and dwellings, will now be positively biased towards financial savings which will have a significant multiplier impact on the economy, according to Subbarao, a financial veteran from India's public sector, Subbarao said.
Finally, the shift to electronic modes of transactions, engendered by the temporary squeeze in cash, may actually persist even after the cash position normalizes as people experience its safety, convenience and efficiency. That will be a big positive for growth and curbing corruption, he added.
(This story has not been edited by NDTV staff and is auto-generated from a syndicated feed.)