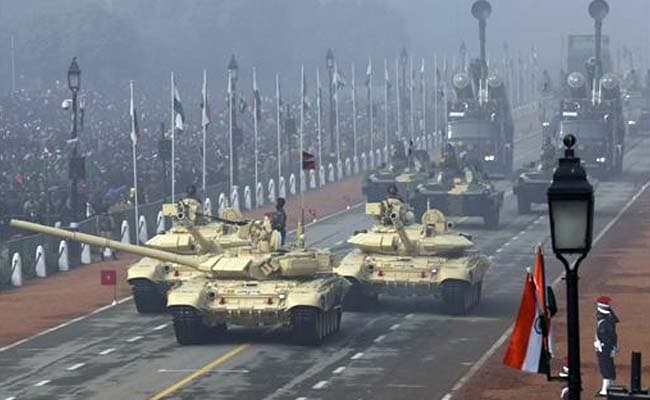 The budget for India's defence sector remained unchanged at Rs 3.18 lakh crore - the amount announced in the interim budget announced February. The allocation - just 6.87 per cent above last year's figure and 1.6 per cent of the Gross Domestic Product of GDP - drew criticism from the opposition and the defence industry.
Industry sources pointed out that as a percentage of the GDP, this was the lowest allocation for the defence sector since the 1962 war with China.
Critics claimed the BJP has let down the armed forces after coming to power on a campaign built around national security.
"#Budget2020 offers nothing to any section. It ignores critical sectors like Defence, has nothing for farmers. Shows the distress in Indian economy & lack of intent to improve things. Even 550th Prakash Purb of Sri Guru Nanak Dev ji has got no allocation. Really disappointing," tweeted Punjab Chief Minister Captain Amarinder Singh, a former army officer.
The armed forces have been long overdue for modernisation in equipment. Ms Sitharaman, who was the defence minister in the first term of the Narendra Modi government, exempted some defence equipment from basic customs levy.
But that was criticised by defence experts, who contended that it was the least and most obvious announcement that could have been made for the sector.
"For a government that came into power on the basis of its national security pitch, they did not even feel the need to indicate the amount of allocation for the sector," said C Uday Bhaskar, the Director at the Society for Policy Studies and Former Director of the Institute for Defence Studies and Analyses.
Major General (retired) Ashwani Siwach and former head of Territorial Army said that the allotment is only 6 per cent more than last year's budget and it does not even cater for inflation.
"Defence sector does not have enough money for modernisation and the defence budget should had been at least be 2 per cent of GDP versus the existing 1.6 per cent of GDP to keep pace," Mr Siwach added.
Experts within the defence industry also feel that since India faces significant security threats, defence spending must rise in tandem with national growth, but that fails to happen.
Defence expert Ajai Shukla said, "Defence spending is falling in percentage terms even though military purchases are now subject to GST. This is levied at higher rates of 18-28 per cent."