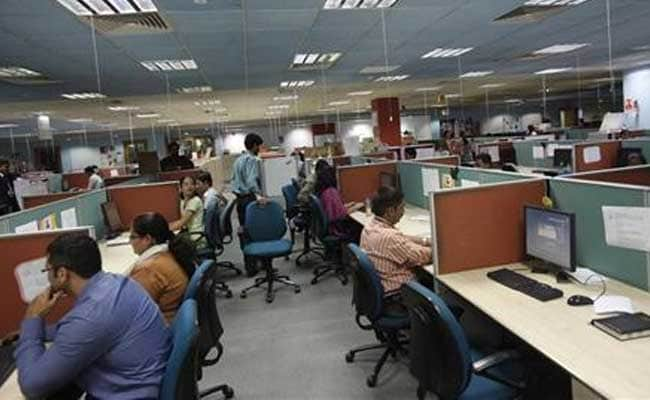 The highest decision making body of EPFO or Employees' Provident Fund Organisation is meeting today to decide on interest rate for its nearly 5 crore subscribers. The EPFO may pay an interest rate of 8.65 per cent to subscribers for 2017-18, the same rate as that of the previous year, news agency Press Trust of India (PTI) said in a report, citing sources. For 2016-17, EPFO had paid an interest rate of 8.65 per cent to its subscribers, lower than 8.8 per cent offered in 2015-16.
Expectations From EPFO's Meeting On Interest Rate In 10 Points:
After the EPFO decides on the interest rate for subscribers, it is ratified by the finance ministry and then credited to the accounts of the subscribers after the end of the financial year. An EPFO subscriber can check the balance in his/her account online or through apps.

Even if EPFO decides to pay an interest rate of 8.65 per cent to subscribers for 2017-18, it will be viewed as positive in a situation where other savings instruments such as bank deposits and PPF or Public Provident Fund fetch much lower interest rates.

The Press Trust of India report, citing sources, said that to maintain the 8.65 per cent interest rate for this fiscal, the EPFO had sold a portion of its investments in the exchange traded funds (ETF) worth Rs 2,886 crore earlier this month, the sources said.

The retirement fund body has earned a return of Rs 1,054 crore on sale of ETFs this month, which would be sufficient to provide 8.65 per cent rate of interest this fiscal, the report said.

An ETF is a basket of stocks that reflects the composition of an Index.The EPFO has been investing in stock markets through ETFs since August 2015.

The Press Trust of India report, citing sources, said that a proposal to reduce administrative charges to 0.5 per cent from existing 0.65 per cent of the total wages of employees will be discussed today.

The report further said that the draft bill to amend Employees Provident Fund & Miscellaneous Provisions Act would also be placed for vetting by the trustees.

The bill proposes to give one-time option to choose between the Employees Provident Fund scheme or National Pension System (NPS) run by Pension Fund Regulatory and Development Authority.

The employer and employee typically contribute 12 per cent of basic salary towards employee provident fund (EPF).

An employee's 12 per cent contribution goes towards the EPF kitty, while 8.33 per cent out of the total 12 per cent of the employer's contribution is invested in EPS or pension scheme. The balance 3.67 per cent is invested in EPF.