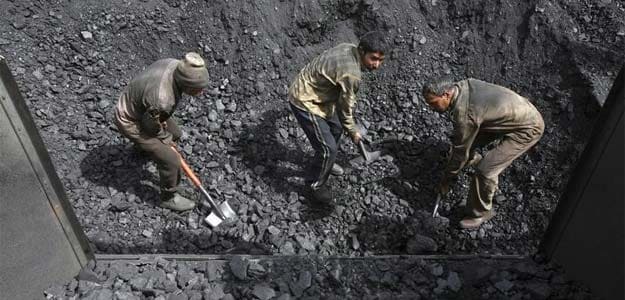 New Delhi
: The government has for the third time extended deadline for appointment of merchant bankers for the mega Rs 21,000-crore share sale in Coal India Ltd after global investment banks flagged concerns over the company allegedly not meeting green commitments.
The government plans to sell a 10 per cent stake in the world's largest coal miner, but has gotten virtually no response from foreign merchant bankers over the company purportedly not complying with its own sustainability policy.
Coal India had in 2013 committed to a Sustainable Development Policy under which the Maharatna PSU has to pursue mining, integrating environmental, socio-cultural and economic factors.
"CIL has some sustainability plans that CIL committed in 2013. They have not been able to implement it. The foreign bankers have expressed concerns on that," a senior government official said.
In order to expeditiously resolve the concerns, the Department of Disinvestment (DoD) has facilitated meetings between the merchant bankers and representatives from CIL.
"Coal India is a stock everybody wants to get hands on. The stock is also trading low and is easy to sell. At the current trading price, the scrip is a hot cake," the official added.
The Department of Disinvestment has extended the time limit for submission of bids by merchant bankers thrice and now the date stands at November 10. The government will appoint up to five merchant bankers to manage the stake sale.
The government holds 78.65 per cent in Coal India. At the current market price, sale of 63.16 crore shares, or a 10 per cent stake, would bring in around Rs 21,000 crore.
The government had last sold 10 per cent in the blue chip on January 31, 2015 and garnered Rs 22,557 crore. Coal India was listed on November 4, 2010, and its market value today stands at over Rs 2 lakh crore.
Coal India stake sale would help the government inch towards the PSU stake sale target of Rs 41,000 crore in the current fiscal year. So far the government has been able to raise Rs 12,600 crore through stake sale in four PSUs.
Of the overall disinvestment target of Rs 69,500 crore, the government has budgeted to raise Rs 41,000 crore through minority stake sale in PSUs and another Rs 28,500 crore through strategic stake sale.
Shares in Coal India, on Tuesday, ended 0.9 per cent lower at Rs 334.90 apiece on the BSE, whose benchmark Sensex index finished down 0.2 per cent.