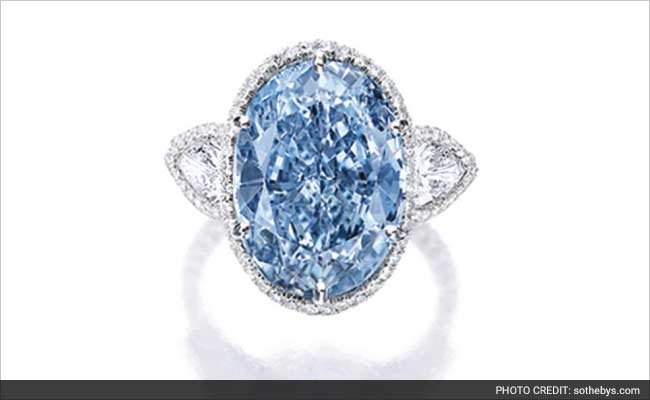 London/Toronto
: Gahcho Kue diamond mine in Canada's Northwest Territories is set to reach full commercial production over the next six weeks, the heads of Anglo American unit De Beers and its Canadian partner Mountain Province Diamonds said on Tuesday.
First diamond production at the Arctic mine, the world's largest and highest grade new diamond mine, began last year and has been gradually ramping up.
Output will be an average of 4.5 million carats per year over the anticipated 13-year life of the mine in which operator De Beers has a 51 per cent stake, with the rest held by Mountain Province Diamonds.
De Beers CEO Bruce Cleaver said in a telephone interview extremely cold weather in December had caused "teething troubles", but the project was on track.
Mountain Province Diamonds CEO Patrick Evans said in an email the project had slipped about a month behind schedule, but should achieve commercial production over the next six weeks.
Earlier on Tuesday, De Beers' parent company Anglo American announced annual results that reflected a recovery across the mining sector from a deep commodities slump in 2015.
The diamond unit, which Anglo American says is a core asset, posted underlying earnings before interest, tax, depreciation and amortisation (EBITDA) up 42 per cent versus 2015 to $1.4 billion, as diamond demand recovered and costs were cut by 19 per cent per carat.
Mr Cleaver said he was "cautiously optimistic" for 2017, with strong demand expected in the biggest market the US.
India could be a challenge as the implications are unclear of Prime Minister Narendra Modi's decision to withdraw some high value banknotes, hitting consumer spending in a cash economy and reducing sales of some smaller diamonds.
Another potential risk is synthetic diamonds, which can be produced in a laboratory and are cheaper than natural stones.
De Beers says people still want the real thing and the biggest threat is from undisclosed synthetic diamonds, when unscrupulous producers fail to say they are selling diamonds that have been man-made rather than mined.
Constantly evolving technology, including new detection equipment, made Cleaver confident De Beers could guarantee the authenticity of every stone it sells for jewellery, he said.
For industrial uses, De Beers has a synthetic diamond unit, named Element Six, which produces stones used in drilling equipment, for instance.
It has suffered from lower demand from the oil and gas industry, which faces oversupply, but Mr Cleaver said orders had picked up in recent months.
Mr Cleaver also predicted demand for Element Six industrial diamonds would rise as miners seek to extract value from existing reserves by using new technology, such as more forensic cutting equipment.
© Thomson Reuters 2017