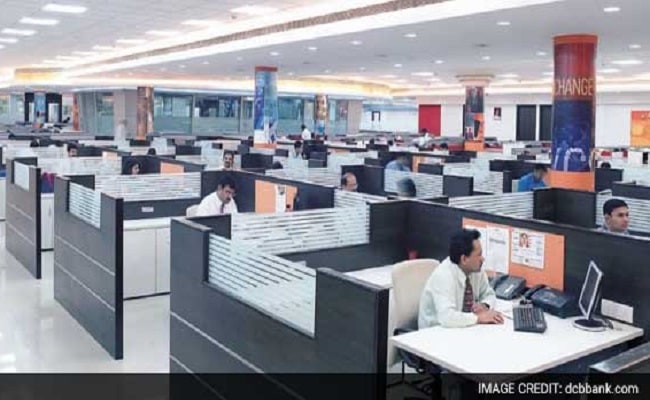 Mumbai:
Small-time private sector lender DCB Bank today reported a 25 per cent surge in December quarter net at Rs 51 crore, driven primarily by a surge in the core interest income.
The city-based lender had reported a post tax profit of Rs 41 crore in the year-ago period.
Its net interest income rose 31 per cent to Rs 209 crore, while the non-interest income was up 36 crore to Rs 64 crore during the reporting quarter.
The share of low-cost current and savings account balances increased to 25.85 per cent as on December 31, from the 21.91 per cent three months ago, on the back of a surge in deposits following the move to scrap Rs 500 and Rs 1,000 notes by the Central government.
The surge in deposits, coupled with a massive slowdown in advances (which grew only two per cent sequentially) led to a drop in the credit-deposit ratio to 77.41 per cent from 83.33 per cent in the year-ago period.
The bank's net interest margin was down 3.95 per cent as against 3.96 per cent in the year-ago period, primarily due to pressure on yield on advances, its managing director and chief executive Murali Natrajan said.
He said the bank is confident of sustaining the number but may not bother much if it dips to up to 3.70 per cent.
An asset sale to an ARC helped improve the gross non performing assets ratio to 1.55 per cent from the 1.98 per cent in the year-ago period.
The bank's provisions rose to Rs 31 crore from Rs 21 crore, but Natrajan said it also includes money set aside for non-payment of advances up to Rs 1 crore.
The total capital adequacy ratio for the bank stood at 13.33 per cent, including 11.39 per cent in core tier-I.
It opened 20 new branches during the quarter to take the total to 248 branches, as part of a 150 branch addition plan announced earlier.
(This story has not been edited by NDTV staff and is auto-generated from a syndicated feed.)