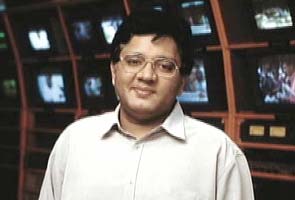 Sun TV shares bounced back on Tuesday after crashing 28 per cent yesterday on fears that the broadcast major may have to take off its 33 channels off air. Sun TV shares gained as much as 6.4 per cent and were among the top traded stocks in the BSE 500 index.
According to reports, the Ministry of Home Affairs has denied security clearance to billionaire Kalanithi Maran-promoted Sun TV. The speculation has led to uncertainty around the Sun TV's business, analysts say.
Domestic brokerage Motilal Oswal withdrew its rating on Sun TV citing continued "regulatory uncertainty". There is a possibility of license cancellations, so risks are much higher now, it said.
Sun TV has maintained that it has got no notice so far, and if its security clearance is revoked, it will seek relief from a court of law.
On Monday, Sun TV's Group CFO SL Narayanan said, ""Most of our channels are running up to 2021 and some till 2023, so nothing is pending appeal... I am reasonably sure, we will not be put to this kind of difficulty. Any action to deny us the right to do business for cases against an unconnected company (Sun Direct) will be harsh."
Sun TV shares ended 4.43 per cent higher at Rs 291 apiece as against 0.27 per cent fall in the broader Nifty.
Get Breaking news, live coverage, and Latest News from India and around the world on NDTV.com. Catch all the Live TV action on NDTV 24x7 and NDTV India. Like us on Facebook or follow us on Twitter and Instagram for latest news and live news updates.