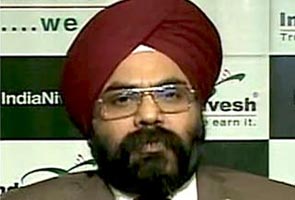 Daljeet Kohli
of IndiaNivesh Securities says recent gains in state-run banks are not justified because the government's 7-point reform plan to shake up the banking sector lacks a concrete strategy to tackle the worrisome bad loans situation. However, management changes at the top can have a positive impact on a lender's growth trajectory, he added.
STOCK TALKBuy Bank of Baroda
: The stock is expected to rise going ahead, in view of its strong performance in Q1. The company's asset quality is improving as corrective measures taken by it in the previous quarters are yielding results. Bank of Baroda shares can be bought for a target of Rs 225.
Avoid Canara Bank
: Asset quality uncertainty remains in Canara Bank. Investors holding this stock may exit at current levels.
Buy SBI
: State Bank of India fares better than many other lenders in terms of asset quality. SBI shares can be bought for a target or Rs 370.
Buy Cipla
: The recent correction in Cipla shares is justified, as the stock had surged to Rs 740 levels over last 1-2 months on earnings expectations. This correction can be used as an opportunity to buy the stock for a target of Rs 850.
Buy Tata Motors
: The stock appears undervalued at current levels. A pick-up seen in the carmaker's domestic business in Q1 is a positive. After factoring in issues related to the China market, the share's fair value is seen around Rs 496 apiece.