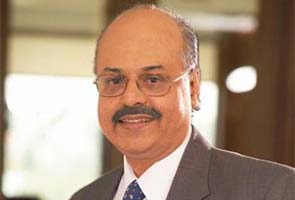 Ramesh Adige, former executive director of Ranbaxy told NDTV's Prashant Nair that Sun Pharma's acquisition of Ranbaxy for $3.2 billion is a win-win situation for all stakeholders, except Daiichi, which is the controlling shareholder in Ranbaxy. Daiichi must have thought that they can't settle the problems of this company and its better to go out now, he says. (Read: Sun Pharma to acquire Ranbaxy in $4 billion all-stock deal)
Here's an edited transcript of the interview. (Watch the interview)
What are your thoughts on the Sun Pharma's acquisition of Ranbaxy?
This is the right time for Sun Pharma to buy Ranbaxy. Ranbaxy's problem with US Food and Drug Administration (FDA) cannot get more intense than they are already, things can only improve from now onwards. There will be tremendous synergy between the two companies when they are merged as single entity. It will be the largest Indian generic company and the fifth largest in the world.
What about the FDA issue?
When Ranbaxy's promoter shares were acquired by Daiichi Sankyo, people had said that problems are over because FDA will now have a different outlook on FDA. But in last four years we have not seen much change. The US FDA likes to see heads rolling...if they observe something wrong they would like the company to take action and fix it. After the last Toansa import alert, action has been taken. I can only see things improving from now onwards. Sun Pharma has the API (Active Pharmaceutical Ingredients) plant to supply material to Ranbaxy's US plant. Also a couple of days ago Ranbaxy's Rumania plant has been removed by the USFDA.
Ranbaxy has valuable pipeline of drugs. With this acquisition does it gets easier to launch some of these products on time?
Ranbaxy has got a lot of ANDA's (Abbreviated New Drug Application) approved for marketing in USA. Their problem is to find an API plant because main source of API was from Toansa. If Sun Pharma fills this gap, Ranbaxy can begin its export to the USA. So, Sun Pharma has got into this deal at the right time and deal has an upside for all the shareholders. (Read: Sun Pharma shares soar 4% on Ranbaxy deal)
What about Daiichi?
Daiichi Sankyo would be selling its shares at a lower price but they have already made some provisioning over the years and they would have to seek approval of shareholders as well. But ultimately they are trying to cut back from this. This is the only disappointment; we thought that Daiichi Sankyo coming would change the fortune of this company. So Ranbaxy and Sun Pharma will gain but Daiichi Sankyo has lost out.
Why Daiichi sold out?
They must have thought that they can't settle the problems of this company and its better to go out now. Also Sun Pharma might have taken indemnities from Daiichi for any further damages which can occur from USFDA.
Daiichi Sankyo has taken a hit, but that is the story. If everybody has to gain something then there will be no deal.
I think that everybody's realised this is the right time and hats off to Dilip Shanghvi, he strikes a deal for the lowest price and turns around a company.
And being the number one generics company in India, my guess is market share will be in double digits now, may be 12-13 per cent.