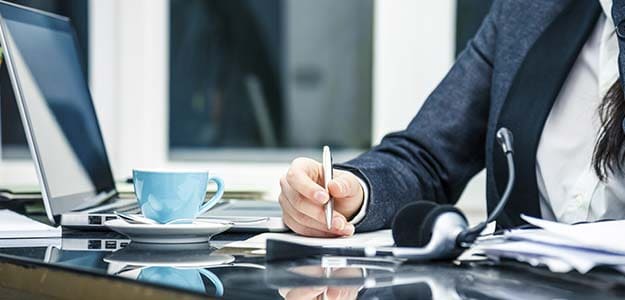 New Delhi
: IT firm Cyient, formerly known as Infotech Enterprises, on Thursday reported a 2.2 per cent decline in net profit at Rs 73.9 crore for the quarter ended June 30, 2016.
The Hyderabad-based company had posted a net profit of Rs 75.6 crore for the corresponding period of fiscal year 2015-16, it said in a statement.
However, revenue of the company grew 14.5 per cent to Rs 830.5 crore in the quarter under review as against Rs 725.8 crore in the year-ago period.
In dollar terms, Cyient's net profit declined 7.2 per cent year-on-year to $11 million, while revenue rose 8.7 per cent to $124 million in the said quarter.
"Financial performance in Q1 FY'17 is in line with our expectation both on the top line and the bottom line. The services business grew 5.4 per cent in dollar terms driven by growth in aerospace and defense, transportation and communications business units (BU)," Cyient managing director and chief executive officer Krishna Bodanapu said.
All BUs witnessed growth through the quarter except utilities and geospatial and design-led manufacturing (DLM), he added.
"In DLM, we faced headwinds due to the cyclicality of the business. However, with strong order backlog and pipeline, we expect stronger revenue from DLM in the second half of the year and continue to be confident of 50 per cent y-o-y revenue growth in FY17," he said.
Mr Bodanapu said the company implemented wage hikes this quarter which had an impact on its margins but the headwinds were offset by improved quality of on-site revenue and operational efficiency.
"Looking ahead, Q2 looks healthy for continued growth despite adverse foreign exchange impact in the short term... With a healthy pipeline and continued ramp up in new customers across business units we expect to deliver a strong Q2... Consequently, we will deliver double digit earnings growth for
the year," he added.
The company saw a strong cash generation of Rs 81.5 crore in services, taking the overall cash balance to Rs 802.5 crore.
It witnessed 5 per cent growth in aerospace in dollar terms, as well as in transportation (9 per cent), medical and healthcare (16 per cent) and communication (13 per cent) in the said quarter.
In terms of geography, the Asia-Pacific (APAC) posted a robust growth of 21 per cent quarter-on-quarter in dollar terms, while the Americas rose 7 per cent.
It added 22 customers during the quarter. At the end of the June quarter, Cyient had 12,965 employees.