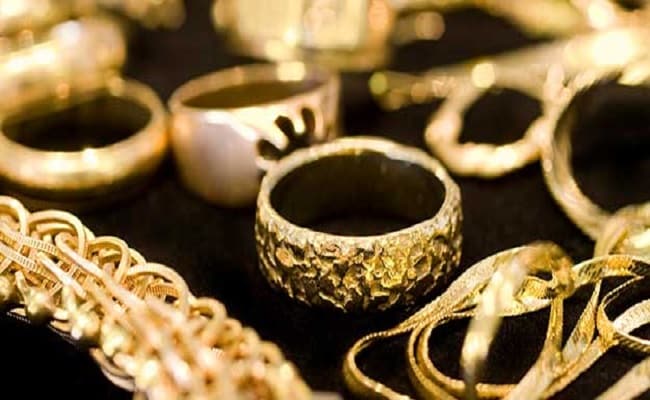 Domestic gold prices have declined about 1 per cent in the past two weeks. During this period, the prices for 24-carat gold - or gold of 99.9 per cent purity - stayed in the range of Rs 31,090-31,210 per 10 grams on a closing basis. Strength in the dollar against a basket of currencies along with diminishing demand from top consumers such as India kept the prices in check, say analysts. Expectations of a rate hike by the Federal Reserve - the US central bank - have also limited the upside. With the strength in the US dollar nowhere near dwindling, is it the right time to buy gold at this point?
Here's a lowdown on what to expect from the gold market in the coming days:
Five key factors that would affect gold prices in near future
Signs of weakness in dollar: At the current juncture, gold prices are driven by global factors such as the strength in the US dollar. While hopes of firming interest rates in the US has made the greenback stronger, gold prices have shot up for investors outside the US. Any signs of reversal in the trend witnessed in the dollar over the past few weeks will be keenly watched by gold investors in the coming months, say analysts.
Pointing at a strong negative correlation between gold prices and the US dollar, Rahul Agarwal, director, Wealth Discovery/EZ Wealth, said: "A robust US economy, firming of the US interest rate regime and the consequent strength in the US dollar has been mostly responsible for the slide in the global gold prices...if the trend continues with further strengthening of the US dollar we can expect the gold prices to remain subdued."
Key central bank events: The next policy statements of the Reserve Bank of India and the Federal Reserve are expected to set the trend in the rupee against the US dollar and, therefore, in domestic gold prices, say analysts. The Reserve Bank of India is due to release its third policy statement for 2018-19 on August 1. The Federal Reserve will hold its next meet between July 31- August 1. Higher interest rates make gold more expensive to own since bullion does not earn any interest or dividends, and costs money to store and insure. "In the current scenario, and in the absence of no other negative sentiments, we are expecting a bounce back in gold from this decline after the next Fed meeting," said Abhishek Bansal, founder and chairman of ABans Group of Companies.
Signs of revival in China demand: Demand for gold in top consumer China has weakened as the ongoing trade war with the US has weakened the local currency. "Investor appetite for gold is not very strong. Chinese gold ETF liquidity has dropped a lot these days so that means people do not see any major breakthrough in either direction," news agency Reuters cited Richard Xu, a fund manager at China's biggest gold exchange-traded fund HuaAn Gold, as saying.
Wedding season, monsoon: Back home, any pickup in consumption on the back of wedding season demand and the progress of monsoon will support the domestic prices, say analysts. "As far as mid-term trend in domestic gold prices is concerned, festive demand will start not before September. We may see a jump in physical demand for advance purchasing of jewellery in August since wedding season will kick-start post Diwali in November," says Gaurav Katariya, research head commodities at Arihant Securities.
Gold prices to continue to struggle: With safe haven demand for gold fueled by US-China trade concerns now behind, analysts expect the sideways trend in gold to continue in near future.
Where to expect the price of gold in immediate short term
This week, Mr Katariya expects the price of gold to slide by another Rs 300-500 from Rs 30,040 per 10 grams. A price tag of Rs. 29500 per 10 grams in next few days "could play the role of a psychological support and could be a breakthrough for a short term relief rally," he adds.
Short term outlook
Mr Bansal expects gold to remain sideways to negative in the near term, with the downside seen around Rs. 29,500 to Rs 30,000 per 10 grams. "Safe haven demand on US-China trade war and Fed interest rates view may push the market back to broader range highs of around Rs 30,500 to Rs 31,000 per 10 grams in the medium term," he says.
Mr Agarwal expects gold to be range-bound with a negative bias in the near term. "Gold has been trading in a narrow range for the last couple of months and we expect this trend to continue with Rs 31,500 levels seen as major support and if that level is breached we could see gold at 31,000, but a lot depends on global issues and domestic demand and supply will have little to do with the price movement," he added.