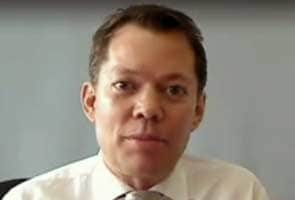 Crude oil prices have corrected by over 50 per cent from their highs in 2014. The WTI crude, a benchmark of oil prices in the US, crashed from a high of nearly $110/barrel in June 2014 to below $50/ barrel earlier this week.
Over supply, driven by higher US shale oil production, and a fall in demand because of slowdown in many major economies are some of the reasons for the crash in crude oil prices.
Dr. Jeff Brown, president at FGE, an international energy consultant, says oil prices are going to stay low in the longer term. According to Dr. Brown, half a million barrels of oil is over supplied every day, which is causing the turmoil in oil prices. (Watch full video)
In an attempt to protect their market share, countries in the Middle East are intentionally allowing oil prices to fall, which will make oil exploration unviable for most of the companies in US, he added.
If oil prices fall to mid-forties, it will start hurting oil producing firms in US, Dr Brown said.
"The unique thing about the oil wells in US is that you need to keep the wells drilling in order to keep the production intact otherwise the oil level will go down. We have seen early signs that drilling is going to slow as well," he added.
Dr Brown expects oil prices to bounce back to $50-$60 per barrel by end of 2015. Oil prices will continue to stay at those levels for next 18 months till a new demand-supply dynamics is build, he added.
"The Saudis want to keep prices of oil at a level where growth in US oil exploration slows. If they allow prices to go back to $80-$90/ barrel we will be back in to the same situation very quickly," said Dr. Brown.
The sudden fall in oil prices has not boosted demand, which would otherwise have restricted the fall in oil prices as countries like India and China- big consumers of crude oil- have decided not to pass on the fall in oil prices fully to the end consumers, said Mr Brown. India has increased excise duty on petrol and diesel thrice in the last two months.
Long term oil prices are likely to settle around $70 dollar a barrel, where we will have a healthy demand growth in the longer term, Dr Brown said.