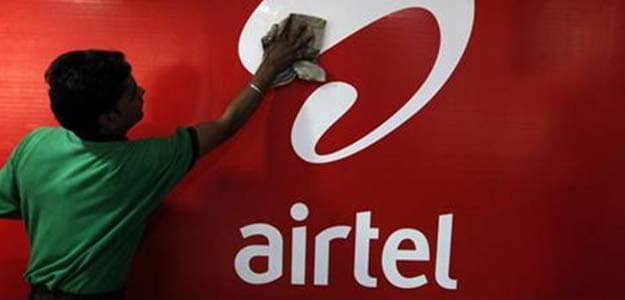 New Delhi:
Credit Suisse has upgraded Bharti Airtel to 'outperform' from 'underweight', and increased the target price to Rs. 335 from Rs. 225. The risk reward for the Bharti stock seems favourable now, the global brokerage said.
EBITDA estimates are nearing the bottom and regulatory clarity in the sector is emerging, Credit Suisse said.

Bharti's listing of its infratel arm could unlock shareholder value, Credit Suisse said, but warned that the entry of Mukesh Ambani-led Reliance Infotel into the voice business remains the biggest risk to India's largest telecom service provider by subscribers.

At 2.27 p.m., the stock was up 3 per cent at Rs 309.75 on the Bombay Stock Exchange. In comparison, the 30-share BSE Sensex was up 0.02 per cent at 18,301.02.
On the telecom sector, the global bank said competitors may be less aggressive going forward as competitive pressure is falling and the regulatory impact is capped.

In late August this year, Credit Suisse downgraded Bharti to 'underperform' from 'neutral', and cut its target price to Rs 220, saying competition in the segment would increase with Reliance Infotel's entry into the wireless voice market.
The company reported a 5.4 per cent drop in sequential net profit for the second quarter ending September 2012. This is the 11th consecutive quarter of profit decline for Bharti as costs increased and intense competition pressured margins.
Bharti said net profit for the July to September quarter fell to Rs. 721 crore against Rs. 762 crore in the previous quarter. On an annual basis, consolidated net profit fell 29.8 per cent from Rs. 1,027 crore a year earlier.


UBS Securities' Suresh Mahadevan said Bharti's Q2 earnings were in line with expectations and that the company stood to gain most from the current environment in the telecom sector. The 2G auction flop is a big change for the sector as it means less competition and more price stability.
On November 16, Bank of America Merrill Lynch (BofA) upgraded Bharti and Idea to 'buy' from 'neutral' on the back of positive outcome of the 2G auction.
Three factors should drive stock upside, BofA-ML said.
1) Deep (20-40 per cent) underperformance over last 12-months;
2) Policy decisions in areas like spectrum pricing could be favorable hereon (unlikely to get worse at least) leading to potentially lower cash outflow from operators, and
3) Strong FY14-15 earnings growth (+30-40 per cent) should help to ease valuations. Current EV/EBITDA multiples (nearly 6.5-times) are not cheap at 15 per cent premium to GEM (Global Emerging Markets) wireless average but may revert to 25-30 per cent premium as policy risks fade.
BofA raised the target price on Bharti to Rs. 340 and Idea to Rs. 105.
"In the medium term, two policy changes look likely: (1) reserve prices for the four not-bid circles could be lowered - Bharti is market leader in most of these circles; (2) benchmarking of future auctions (eg. 900MHz) to the recent one will likely be careful; this may lower re-farming outgo, though higher 1,800MHz availability makes re-farming likely," BofA-ML said in its note.