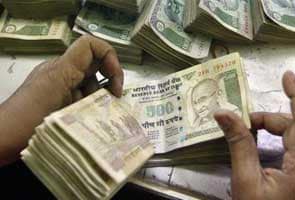 Very often, people ask why their credit score dropped after they cleared their loans. Isn't clearing a loan a good idea? Then why does it lead to a drop in score? Should you be worried about such a drop in score? How can you avoid this? For this it is important to understand the factors that go into calculating the credit score from Credit Information Bureau of India Limited (Cibil), India's leading credit information company.

Yesh Naidu, a 30 year old Mumbai-based computer graphic designer, was on cloud nine this April. He had cleared his three-year long student loan. It freed almost 50 per cent of his salary, which he paid as EMI (equated monthly installment) to clear the loan. Soon, he wanted a car. So he chose a brand new Maruti Swift VXI and was surprised to see that his Cibil credit score had dropped.

"It is not that my loan application was rejected. It is just that I do not understand why my score fell from 790 to 750 when I cleared my student loan? Isn't clearing a student loan a healthy sign of my finances?" Mr Naidu said.


When he came to us, we felt the need to enumerate the factors that go into deciding the Cibil credit score. Here are the factors:
Repayment history: Is the customer paying back his dues on time? Has he defaulted in the past? This forms the most important characteristic of your Cibil score. On-time payments will ensure you a good score.
Credit Utilization: How much credit is this consumer using? It is important to keep your credit utilization below 30 per cent.
Types of credit: Do you have only credit cards? Or do you have a healthy mix of home loan, student loan, auto loan and credit card? Having only credit cards and personal loans is a definite score dropper.

Number of inquiries: Has this consumer applied for new loans? If yes, how many loan applications? How many were rejected? Avoid too many inquiries as it indicates 'credit hungry' behavior to the lenders. Besides, each inquiry costs you 5-10 points of your score.
Credit Age: How much experience does the consumer have in handling his credit? If you have been servicing debt for a longer period of time and handling it responsibly, it is going to have a positive impact on your score.
While the above-mentioned factors are by and large common to most credit scoring algorithms, it is important to understand that every credit profile is different and showcases varied credit behavior. The score is calculated based on the person's credit profile parameters at that point in time.

So, typically when you clear a loan, it is important to understand that you are closing a line of credit. Having low credit utilization is good for your Cibil credit score, but having no credit utilization is bad. But it is a temporary situation. Also such a drop may not be drastic, it may fall anywhere between 20 and 40 points.
So, if you are at 810 and it falls to 790, it is still a good score and your future lenders wont frown looking at this drop. About 80 per cent of the new loans are sanctioned to individuals with a Cibil score of 750 or more. Hence, keeping a score above 750 becomes vital.
Disclaimer: All information in this article has been provided by Creditvidya.com and NDTV Profit is not responsible for the accuracy and completeness of the same.
Get Breaking news, live coverage, and Latest News from India and around the world on NDTV.com. Catch all the Live TV action on NDTV 24x7 and NDTV India. Like us on Facebook or follow us on Twitter and Instagram for latest news and live news updates.