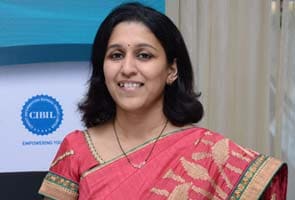 It's that time of the year when the day starts becoming longer, the scorching Sun gets harsher, schools take a break and mangoes signal the onset of summer. It's also that time when parents scout for last minute travel deals to locations far off from the summer heat.

Mayank and Neha had been planning a short summer vacation for their 5-year-old daughter Kiara. After scouting through various travel websites, Neha finally arrived at the best deal for her family, which not only gave her an attractive discount on hotel stay but also a 15 per cent cashback on credit card - a deal that would save her family a substantial amount.
But Mayank was not too keen on swiping the credit card and rather preferred paying outright cash. His displeasure came from an earlier experience when he set out on a trip with his childhood friends - his last time as a bachelor. Having swiped his credit card for the trip, Mayank forgot to pay that month's credit card bill in the entire melee of post-trip excitement and wedding thereafter, thus adversely affecting his credit score.

After deliberating and debating, Neha and Mayank finally decided to swipe the credit card to pay for the holiday. Mayank, however, put down some ground rules on credit card usage so that it does not adversely impact their credit reports and CIBIL TransUnion scores:
Decide a budget and stay within that: Mayank and Neha chalked out the total budget of the holiday down to the daily meals, holiday shopping and commuting costs. It was mutually agreed to stay within this budget to avoid any undue expenses.
Avail travel insurance: The two of them also sought to purchase considerable travel insurance coverage to be on the safe side in case of loss of baggage or theft during the holiday.
Set payment alerts: They activated and ensured alerts were kept for payment of all the credit card bills - both on phone and on emails - before the due date. Late payments are negatively viewed by lenders because this indicates that you are having trouble servicing your existing obligations.
High utilisation of credit limit: While increased spending on the credit card will not necessarily affect one's credit score, an increase in the current balance of your credit card indicates a higher repayment burden and may negatively affect your credit score. It's always prudent to not use too much credit. Mayank and Neha mutually decided on a credit card spending cap way lower than the limit on their credit card.
Ensure timely payment: They committed to make regular and timely payments of the credit card bill in full every month. Paying off dues before the due date every month is the best way to avoid credit card debt.
Review credit report: They also accessed their credit reports before jet-setting on the holiday to ensure that their credit history was up to date and they both had a good credit score.
Mayank was prudent and had learnt from his past mistakes wherein he was callous and not financially responsible. Many tend to make the same mistake Mayank made in his younger days. Better late than never. By using financial prudence while planning for your summer holiday you can ensure that you have access to finance for all your future aspirations.
(Harshala Chandorkar is senior vice president-consumer services and communications at CIBIL)
Disclaimer: The opinions expressed within this article are the personal opinions of the author. The facts and opinions appearing in the article do not reflect the views of NDTV and NDTV does not assume any responsibility or liability for the same.