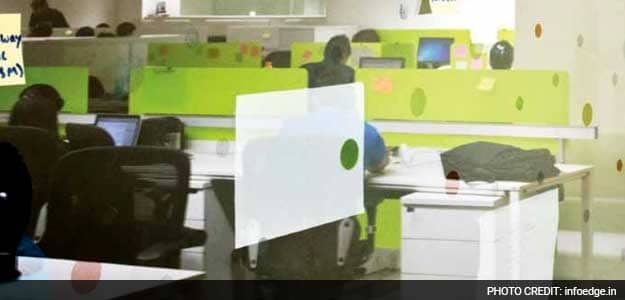 New Delhi
: The Delhi High Court has restrained a website and its owners from using the word 'naukri' as a trade name, trading style or in any manner that is likely to confuse people into believing that it is linked to job portal naukri.com.
Justice Hima Kohli issued the direction on a plea by Info Edge (India) Ltd, which runs naukri.com and jeevansathi.com among various other portals, alleging that a "fraud" site - www.naukrinews.com - was misusing the popular job portal's trademark as well as database for their own activities.
Info Edge, in its plea, claimed that between 2011 to 2013, it received sporadic complaints from its customers regarding the alleged fraudulent site run by Rakesh Kalia, but in 2014 the number of complaints shot up and it lodged a police complaint, which is pending investigation.
"In the year 2015, the plaintiff (Info Edge) again received complaints due to which it has decided to take legal action against the defendant (Rakesh Kalia) by instituting the present suit," the petition said.
Referring to the modus operandi of the defendant, Info Edge alleged in its plea that the defendant "registered" his companies, one of them being Mellcon Engineers Pvt. Ltd, "as prospective employers" on naukri.com and "thereby access its database".
"Thereafter, they use the said database to bombard the customers of 'naukri.com' with spam e-mails from domain names like 'naukrinews.com' that are similar to 'naukri.com' and the unsuspecting customers unwittingly pay up for the services to the point that sometimes, they have been told that the job portal naukrinews.com is a sister concern of the plaintiff.
"It is only when the said customers encounter deficiency in services that they realise that there is no connection between the plaintiff and the defendant," Info Edge has said in its plea, adding that despite its repeated emails to the defendant to cease his activities, nothing was done.
After perusing the submissions of Info Edge and the documents on record, the court was of the "prima facie opinion" that "the plaintiff is entitled to grant of an ex parte ad interim injunction in its favour".
"Accordingly, till next date of hearing, the defendant,his agents, officers, employees etc. are restrained from using the mark, naukrinews.com, naukrinews.co.in, naukrinews.in or any other mark comprising of the word, 'naukri' as a prefix, suffix or an integral part of domain name/trade mark/corporate name/trading style etc. that is likely to deceive the public at large into believing that defendant's services are in some manner connected with plaintiff's trademark, 'naukri' and/or job portal, 'naukri.com'," the court said.