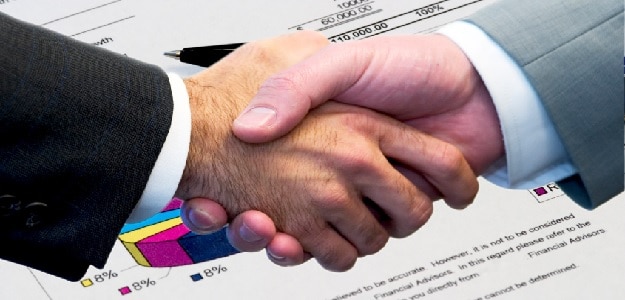 Mumbai
: The Bombay High Court on Tuesday extended till March 31 stay to implementation of merger between National Spot Exchange Ltd (NSEL) and Financial Technologies (India) Ltd (FTIL).
The division bench of justices S C Dharmadhikari and G S Patel said the merger order issued by the Ministry of Corporate Affairs recently was a detailed one and petitioner FTIL should be given time to file its reply.
The court ordered FTIL to file its submission by March 15 and the next hearing is on March 17.
FTIL has challenged the ministry's final order which allowed the merger of crisis-ridden NSEL with its parent organisation FTIL for early recovery of investors' money to the tune of Rs 5,600 crore.
On behalf of FTIL promoter Jignesh Shah, senior counsel Janak Dwarkadas submitted that the Centre had passed the final order in the matter on February 12. The petitioners wanted time for considering the order and amending the petition or filing a fresh petition, he said.
NSEL lawyers Virag Tulzapurkar, Amit Naik and Chirag Kamdar urged the court to grant time till March 31.
Sandip Parikh, appearing for NSEL Aggrieved and Recovery Association, objected, saying that FTIL already had been given time of two weeks to consider the final order.
The court, however, granted FTIL more time.