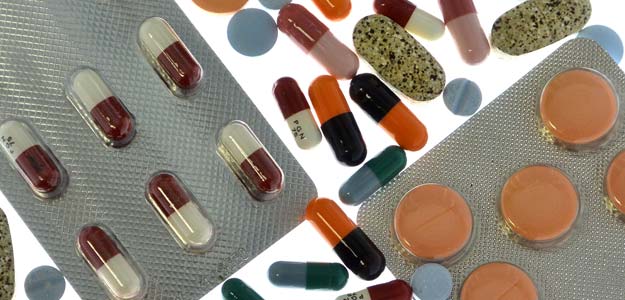 New Delhi
: The Delhi High Court has allowed pharmaceutical firms Biocon Ltd and Mylan Pharmaceuticals Pvt Ltd to continue manufacturing and marketing their breast cancer drug under brand names CANMAb and HERTRAZ.
Justice Manmohan Singh made it clear that these companies would not call their product "bio similar" to 'Herceptin, Herclon, Biceltis', the brand names of products by firm Roche Products (India) Pvt Ltd.
"Defendants No 2 to 4 (Biocon and Mylan) may continue to manufacture, market and advertise their product under the name CANMAb or Bmab-200 or Hertraz on the basis of the approvals already granted to defendant No 2 without calling their product as 'bio similar' and/or 'bio similar to Herceptin, Herclon, Biceltis' or in any way ascribing any bio-similarity with that of the plaintiffs (Roche) products Herceptin, Herclon, Biceltis," the court said in its interim order.
Biocon said its product portfolio will not be affected by the court order preventing the drug maker from calling its breast cancer medicine Trastuzumab a bio-similar of Roche's Herceptin.
"The High Court judgement does not restrict the sale and manufacture of Biocon's Trastuzumab, which is in the interest of patients...the current judgement will not affect our product portfolio," a Biocon spokesperson said in an emailed statement.
The Biocon spokesperson said: "We understand it has some observations with respect to packaging and labeling, which we will address appropriately. Our Trastuzumab, CANMAb has undergone all applicable comparability studies."
When contacted, a Roche spokesperson said the "ruling sends a strong, positive signal that the development, manufacture and approval of biosimilars in India must be subject to rigorous clinical and regulatory standards as per the applicable law".
"The court has made clear that the approvals granted to these companies are not in accordance with the existing protocol for biosimilars and, therefore, their drugs cannot be considered biosimilars," the spokesperson added.
The court, while passing the order on a petition filed by Swiss pharmaceutical firm Roche against Biocon and Mylan, said that a bio similar, a medical product almost identical to an original product manufactured by a different firm, would need to follow stringent guidelines framed in 2012 for getting regulatory approvals.
The court allowed the sale and manufacture of affordable cancer drugs by Biocon and Mylan with certain restrictions on packaging and labelling and regulatory process.
"Defendants No 2 to 4 may also manufacture and market the drug by qualifying the INN name Trastuzumab but not to use the said name stand alone on the carton or package insert as a brand name," it said.
Roche is the importer and marketer of innovator molecule Trastuzumab, a biological drug used primarily for treatment of HER 2 positive breast cancer, in India.
"This interim measure is made only in view of the peculiar facts in the present case wherein the defendant No 2 (Biocon Ltd) is already in possession of approvals granted rightly or wrongly validity of which is questioned in this suit."
"All the decisions made by defendant No 1 (Drug Controller General of India) and authorities and committees made therein in connection with future approvals shall take into consideration the guidelines of 2012 and also the findings arrived at in the present order by this court," it said.
Roche had filed the petition seeking injunction alleging that there was an imminent threat of introduction of a purported bio-similar version of its biological drug Trastuzumab, which was claimed to have been jointly developed by Biocon and Mylan under their brand names CANMAb and HERTRAZ.