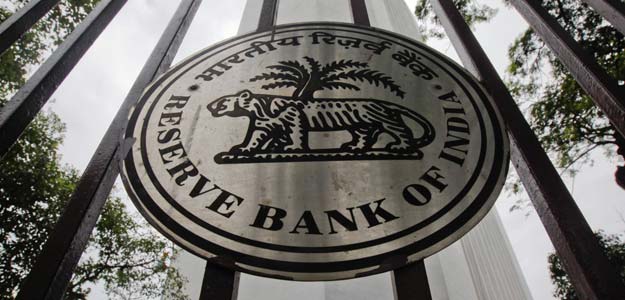 New Delhi:
M&M, Reliance Capital and players in the financial services space today welcomed Reserve Bank's guidelines for issuing licences for new banks and showed keenness to enter the business.
Yielding to government's stance, RBI today allowed corporates and PSUs with sound credentials and Rs 500 crore to invest as paid-up capital to set up commercial banks.
The Reserve Bank, which has laid down an elaborate 'fit and proper' criteria, has not excluded any category like brokerages, real estate companies from entering the banking space as had been advocated by the Finance Ministry.
The final guidelines pave the way for corporate houses such as Anil Dhirubhai Ambani Group, Larsen & Toubro, Tatas, Mahindra and Mahindra, Life Insurance Corporation and Aditya Birla Group to enter the banking business.
"We are interested and will take a final decision in a week or so," Mahindra and Mahindra Financial Services managing director, Ramesh Iyer, said.
When asked whether IndiaBulls will apply for a banking license, its group director, Ajit Mittal, said: "We have an open mind. We will take a view. The Board will decide in due course of time."
Mr Mittal also said the Group is eligible to get a license as per the guidelines. He welcomed RBI norms, saying they would lead to better financial inclusion.
CEO of Reliance Capital, Sam Ghosh, said: "We will be interested in applying for a banking licence."
As per the norms notified by RBI, on receipt of licence, promoters have to start operations within one year and list the new entity within three years of business. New banks are also required to open least 25 per cent of branches in unbanked rural centres.
India InfoLine Group chairman, Nirmal Jain, said: "This is continuance of reform process, and will go a long way to drive the agenda of inclusive growth".
He had said recently that he can successfully convert all the 4,000 branches of his Non-Banking Financial Companies (NBFC) business into that of a bank and that his focus will not be the large urban markets.
The minimum paid-up capital for setting up a bank will be Rs 500 crore. The cap on the foreign investment, including FDI/FII and NRI, has been set at 49 per cent.
"We welcome the final guidelines from the RBI... We will certainly apply for a licence," Religare said in a statement.
SREI Infra Finance too said it will definitely apply for a banking license.
DLF Group executive director, Rajeev Talwar, said, however, that the realty major will not apply for a banking licence.
Those seeking to set up a bank would have to submit applications by July 1, 2013. The RBI will display names of applicants on its website.
There are 26 public sector banks and 22 private sector banks. Only 35 per cent of India's adult population has accounts with banks and other financial institutions as compared to a global average of 50 per cent. It is 41 per cent in case of developing economies.