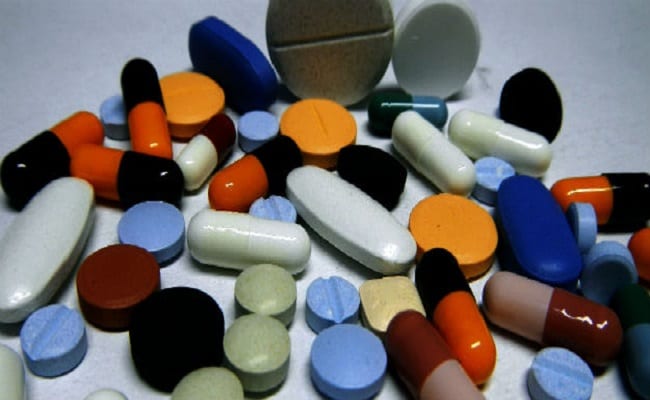 Glenmark Pharmaceuticals shares surged more than 35 per cent to a new 52-week high on Monday, after the company said it had received an approval from the government's drug regulator to market and manufacture oral antiviral drug Favipiravir for treating mild to moderate COVID-19 patients in the country. On the BSE, Glenmark Pharma shares soared to as high as Rs 572.70 in the first half of the session, compared to their previous close of Rs 409.10.
The Mumbai-based drug maker said the clearance by the drug regulator was part of the government's Accelerated Approval Process, which takes into account the disease severity, rarity, and the availability or lack of alternative treatment. Glenmark said the drug would be for "restricted emergency use" in the country.
A generic version of Favipiravir will be manufactured and marketed by Glenmark under the name Fabiflu, and will be available in the strength of 200 milligrams. Glenmark has priced the strip of 34 tablets at Rs 3,500, costing around Rs 103 per tablet, the company said in a regulatory filing.
Use of Favipiravir has been approved by medical authorities in China, Japan, Canada and Saudi Arabia among other countries.
India has over 4.25 lakh coronavirus cases, recording the biggest single-day jump of 445 deaths amid renewed concerns over the rapid rise in new infections in the country. The spike in cases has taken the country's tally to 4,25,282 while the death count rose to 13,699, according to the Union Health Ministry data till Monday morning.
The coronavirus cases in Delhi have increased to 59,746. All coronavirus patients in Delhi will have to go to COVID-19 care centres and those who have facilities at home and have no co-morbidity can avail home isolation in the capital, the Centre said, hours after the Delhi government issued a revised order on home quarantine.
At 11:35 am, Glenmark shares traded 38.11 per cent higher at Rs 565.00 on the BSE, outperforming the benchmark Sensex index which was up 0.40 per cent.