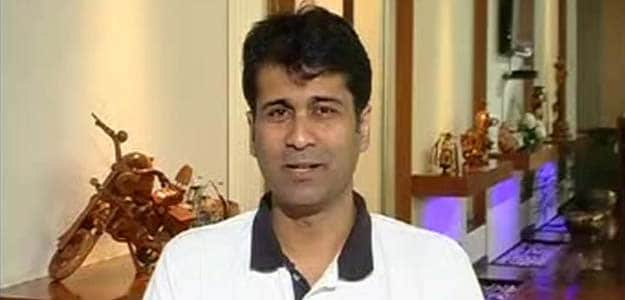 Rajiv Bajaj, managing director of Bajaj Auto, has summed up the current political scenario in the terms he knows best - two wheelers.

In an interview to NDTV Profit, Mr Bajaj said, with the disclaimer that he does not know much about politics, "To me the Congress is a bit like the Chetak. It had its days, and right now doesn't seem very relevant, or it has not kept itself very relevant." For those who have never driven one, the Bajaj Chetak is a scooter that was a best-seller in its heyday and its production was discontinued in 2009. (Watchvideo)
Mr Bajaj compared the Bharatiya Janata Party to the Hero Splendor, the fuel-efficient motorbike that pushed the Bajaj Chetak down the charts. "Like the Splendor, the BJP is a little better, but frankly it's the same animal. The BJP is not very different from the Congress in terms of governance," he said. (See the full transcript)

The industrialist's admiration for Arvind Kejriwal's Aam Aadmi Party was on display again when he likened the year-old party to the Bajaj Pulsar, the bike that is credited with leading the revival of Bajaj Auto because of its popularity with younger riders.
"To me the AAP is a bit like the Pulsar. It is clearly different, it creates a space of its own. You may like it, you may hate it, but you cannot ignore it," he said.
(Watch:AAP is a bit like the Bajaj Pulsar: Rajiv Bajaj)


Mr Bajaj had earlier created a buzz when he said in an interview to NDTV Profit that he is a fan of AAP chief Arvind Kejriwal. He however soon swatted speculation that he would join the AAP, saying, "it is silly to assume that I am to represent AAP in the elections." (Read
story
)
On Wednesday the industrialist said, "I resonate with his (Kejriwal's) thoughts, I am a supporter, well-wisher and a fan of Mr Kejriwal." (Readstory)

Mr Bajaj described Rahul Gandhi, who is currently leading the campaign of the ruling Congress party and whom he has "met more than once", as "very likable, bright and sincere." He however offered no opinion about the BJP's prime ministerial candidate Narendra Modi, whom, he said, he had not met.