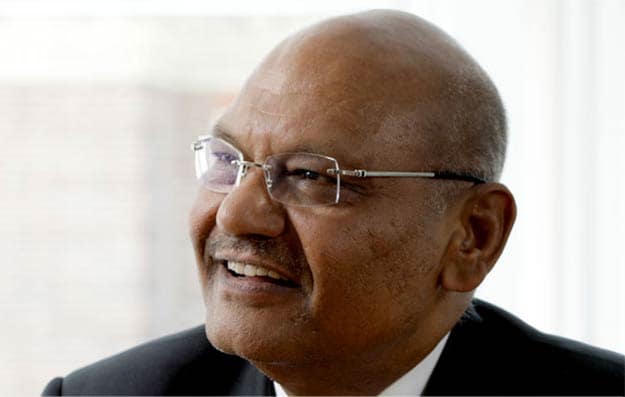 Panjim
: Billionaire Anil Agarwal-led mining firm Vedanta is confident of closing the merger deal with Cairn India by March 2016, a top executive said on Sunday.
"We are in regular touch with the shareholders of both the companies and the response has been very encouraging. The market has embraced the proposed merger and we are confident that the shareholders will approve the decision," Vedanta CEO Tom Albanese told PTI on the sidelines of the company's 50th annual general meeting.
He termed the merger as a "win-win for shareholders of both the companies".
"We are very much confident that it will get completed as per the timeline announced by fourth quarter of this fiscal year," he added.
Mr Albanese further said after the merger, Vedanta will emerge as India's first and largest diversified natural resources company and will maximise returns to the shareholders of both the companies.
"With this merger, Vedanta is taking a significant step towards achieving its long-term vision of simplifying company's corporate structure and maximising shareholder returns," the CEO said.
Last month, the company had announced the merger of its oil exploration arm Cairn India into itself through an all-share deal and proposed to offer one share of Vedanta against one share of Cairn to the minority shareholders of the oil exploration firm.
Besides, Cairn shareholders have also been offered one redeemable preference share of Rs 10 face value with 7.5 per cent annual dividend for each share held in the company.
Cairn India has assets such as Mangala, Aishwariya, Barmer and Cambay which produce around 27 per cent of India's crude output.
The company has cash and cash equivalent of about Rs 17,000 crore on its books.
Vedanta, on the other hand, has over 60 per cent of its assets in India and around 13 per cent in Africa.
Mr Albanese reiterated that the merger will benefit and create long-term value for the shareholders of all the three companies - Vedanta Ltd, Cairn India and Vedanta Resources.
"We are committed to sustaining and enhancing the Cairn India brand and maximising its potential," he added.
According to him, the merger will deliver significant economies of scale, including improved optionality to allocate capital and will strengthen interactions with the government and sustainability initiatives.
"It will also strengthen our cash flows and reduce our earnings volatility and to create the potential for a re-rating of the Group," he added.
After the changes made by capital market regulator Securities and Exchange Board of India (Sebi) in May, 2013, the role of minority shareholders have become important as the new rules mandate that any related party merger or acquisition activity would require more than 50 per cent of public shareholders vote in favour of the deal.
Currently, LIC and Cairn Energy Plc - the erstwhile promoters of Cairn India - are the two biggest minority shareholders in the oil exploration firm with a stake of 9 per cent and 10 per cent, respectively.
A day after the merger announcement, Vedanta officials had met LIC officials to brief them about the transaction and secure their nod.
Moreover, Vedanta Group chairman Anil Agarwal had a meeting with Petroleum Minister Dharmendra Pradhan to apprise him about the deal.
Cairn Energy Plc has been restricted by Income Tax Department to sell its 10 per cent and had slapped a Rs 10,247-crore tax demand on it for an alleged Rs 24,500 crore worth capital gains made in 2006 against transfer of its Indian assets to Cairn India and getting it listed on the stock exchanges.