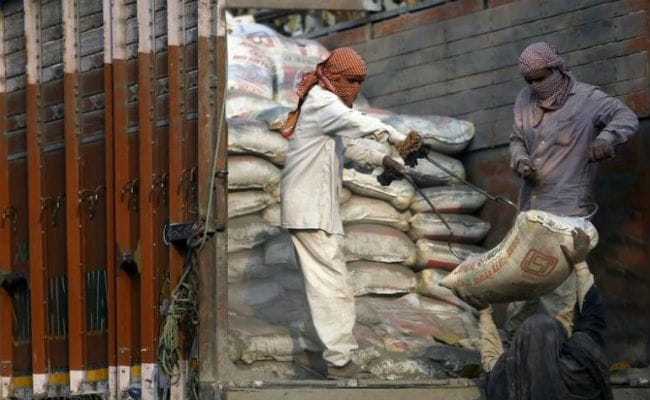 '
New Delhi:
The Competition Commission of India's penalty of Rs 206 crore on seven cement companies is likely to shave off "under 2 per cent of operating profits" of the players, India Ratings and Research (Ind-Ra) said today.The impact however, would be credit neutral on the companies due to their low leverage levels, the rating agency said.
Yesterday, Shree Cement, UltraTech Cement, Jaiprakash Associates, J K Cement, Ambuja Cements, ACC and J K Lakshmi Cement were penalised for violating competition norms with regard to a tender floated by a Haryana agency back in 2012.This is the second penalty this fiscal over and above the Rs 6,700 crore penalty imposed by CCI in August 2016 on 11 cement companies.
Ind-Ra said the cement industry in India is unique, with around 60 per cent of the industry's total capacity being controlled with the top eight players.
"To the extent regulatory intervention limits coordinatedsupplier actions with respect to price and quantity, smaller firms (single or multiple plants with high geographic concentration) with uneconomic cost structures will become uncompetitive and face significant deterioration in their credit profiles.
"As such, the level of fragmentation in the industry is expected to reduce and larger and vertically integrated companies are likely to gain market share," it said.
Noting that Cement sector has been impacted with demonetisation and increasing cost curve in last two months. Ind-Ra said the agency expects cement production to grow by around 4 per cent in 2016-17.The agency earlier estimated 4 per cent-6 per cent growth for Cement sector in 2016-17.
(This story has not been edited by NDTV staff and is auto-generated from a syndicated feed.)