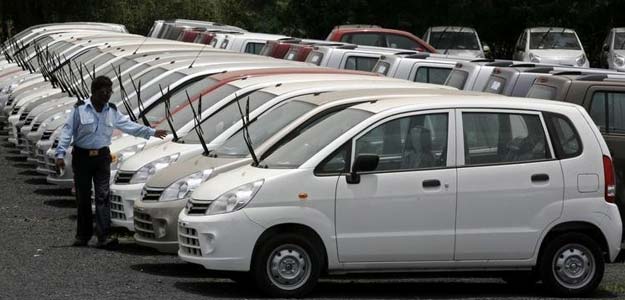 Ever wondered why your car servicing or repair bills are running into thousands, sometimes into lakhs. Or why, it's extremely difficult to get your high-end car repaired from your neighborhood mechanic?
The Competition Commission of India has the answer in a 215-page report, where it has pulled up all 14 car makers for "violating trade norms in the spare parts markets" and has imposed a penalty of Rs 2,545 crore on them. (Read the full report here)
Domestic companies such as Maruti, Tata Motors and M&M as well as global bigwigs such as Honda, Volkswagen, Fiat, BMW, Ford, Mercedes-Benz and Toyota are among those who have been penalised for "monopolistic control over spare parts and diagnostic tools."
Mahindra & Mahindra says it proposes to appeal against the order. Ford's India unit said it was reviewing the order and its implications, adding that the company had been working to enhance the availability of parts, Reuters said. Other carmakers are yet to comment. (Read)
The report says:
1) Most car manufacturers deny independent repairers (mechanics) and multi-brand service providers access to spare parts and tools/manuals to complete repair work. Spare parts and diagnostic tools are available only with their authorized dealers.
2) Most car manufacturers have restricted their authorized dealers from selling spare parts and diagnostic tools over the counter. They have also imposed restrictions on their respective local suppliers from supplying spare parts directly in the market.
3) These spare parts are sold at very high prices to customers. In fact, the mark-up in pricing of the top 50 spare parts ranges from 100 per cent to 5000 per cent. In simple terms, customers end up paying between double to 50 times the cost of the most commonly used spare parts.
4) Car manufacturers make sizeable profits from selling spare parts. According to a CII-McKinsey report, the aftermarket business is highly profitable for car manufacturers. Spare parts sale contributes a mere 24 per cent to revenues of manufacturers, but 55 per cent to overall profits.
5) Many car manufacturers are making losses in primary market and recouping the profits in the aftermarket from the sale of their brand of spare parts.
The anti-monopoly watchdog also highlighted some astonishing aspects of car manufacturers operating out of India:
1) Fiat, Skoda, Nissan and M&M don't allow over-the-counter sale of spare parts. These manufacturers cancel warranties of those customers, who get their cars repaired by an independent repairer in the post-warranty period.
2) Ford, Honda, Maruti, Volkswagen, Hindustan Motors, Toyota and Tata Motors cancel warranties if any part of their cars is repaired by an independent repairer in the post-warranty period.
3) General Motors and Mercedes-Benz are the only two manufacturers that to a limited extent allow the sale of their genuine spare parts over the counter.
4) Volkswagen made substantial losses from selling cars (2008-09), but made nearly 50 per cent profit from selling spares. Similarly, Fiat and Honda made losses on selling cars (2008-09), but made profits on sale of spares.
The CCI has directed manufacturers to put in place an effective system to make spare parts and diagnostic tools easily available through an efficient network. It has asked suppliers to sell spare parts in the open market without any restriction, including on prices.
The CCI has also directed manufacturers not to impose a blanket condition that warranties would be cancelled if the consumer avails of services of any independent repairer.
The CCI's ruling is a landmark for the automotive aftermarket, which is approximately Rs 33,000 crore in size. Three-fourth of the aftermarket constitutes spare parts and one-fourth consists of maintenance and repair costs.
Maintenance and repair costs for car users in India could come down drastically if leading automobile manufacturers pay heed to the CCI's landmark ruling.