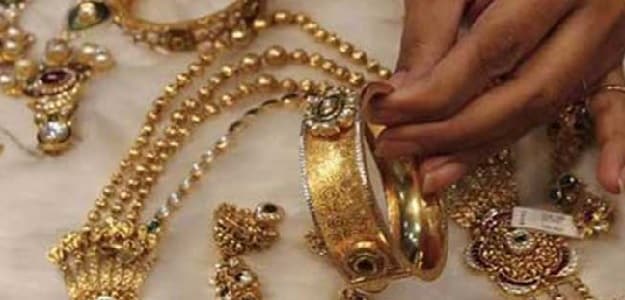 New Delhi
: India's commodity derivatives market is likely to end the year 2015 with a modest turnover growth but hopes are high for a rebound in 2016 with expectations of new products and new investors being allowed in the new regulatory regime.
The market has now come under the unified regulatory watch of the Securities and Exchange Board of India, the country's capital markets regulator, following its merger of the 62-year-old Forward Markets Commission.
Having clocked over Rs 100 lakh crore a year in the past, the total turnover at all commodities derivative exchanges in the country slumped to Rs 64.57 lakh crore in 2015.
The latest trade data puts the turnover of three national and six regional bourses at Rs 63 lakh crore as on December 10 this year, pegging the total estimated turnover for the entire 2015 at little above the previous year's mark.
The industry experts said this kind of turnover has been achieved despite negative headwinds on the pricing and taxation fronts and expectations are high that the business will grow significantly next year if Sebi allows new investors such as banks and foreign portfolio investors in this market.
Sebi is also working on further steps to ensure transparency in areas like price discovery and risk management.
FMC was merged with Sebi in September this year for better regulation and to ensure there was no repeat of the Rs 5,600 payment default that had surfaced on spot commodity exchange NSEL (National Spot Exchange Ltd) in late 2013.
The commodities market remained under pressure in 2015 due to a fall in prices of gold, crude oil and other agricultural commodities amid farm production concerns. The imposition of Commodities Transaction Tax also affected the daily turnover.
There was some volatility in chickpea, coriander and soyabean futures this year.
MCX retained a major market share of over 85 per cent in the commodity futures market, followed by NCDEX and NMCE. Besides these three national level bourses, six regional exchanges are operating in the commodities futures market.
As the year saw investors' confidence reviving leaving behind the NSEL crisis, MCX joint managing director P K Singhal said, "The tumultuous conditions that afflicted the commodity market in India as well as MCX in 2013 and 2014, following NSEL payment crisis, is well behind us."
"We have successfully handled the bad past of MCX in the second half of 2014 and in the present calendar year. Despite steep fall in the prices of global commodities, the exchange was able to maintain the level of participation and volumes."
"We expect various new regulatory requirements will be complied by the end of March 2016. Thereafter, Sebi may allow trading in options and indexes, for which MCX has requisite skill-sets, systems and technology," Mr Singhal added.
He further said Sebi should allow banks and other participants besides curbing illegal trading in the year 2016.
Expecting exciting times ahead, NCDEX managing director Samir Shah said the market needs to be "patient" because Sebi will roll out reforms gradually, after consolidation takes place at the regulatory level, which is a judicious approach.
"While Sebi is in favour of introducing new products and broadening participation, it will do so in a gradual manner and in the best interest of stakeholders," he said.
With more farmer producer organisations (FPOs) becoming members on the exchange, Mr Shah said, "We are now looking forward to Sebi's guidance on how the farmer inclusion in the commodity markets can be brought out as also the integration of forwards and futures segments."
The launch of exchange traded forwards was a feather in NCDEX's cap during 2015 as commodities worth over Rs 145 crore was traded. The forward trade provides direct access to farmers, helps in integration of physical markets, he said.
On the challenges front, stock limits imposed on oilseeds and pulses was a bit of a setback, Shah added.
According to commodity brokerage firm Inditrade Commodity's head, Harish Galipelli, investors' confidence improved during the year with Sebi taking steps to provide a superior and safer trading experience.
"Basically, efforts are now required to improve the depth of the market. Presently, there are no other participants other than retailers. I think, allowing institutions like banks in some commodities like gold and crude oil will improve liquidity," he said.
The business at commodities exchanges has been declining ever since the government slapped CTT on July 1, 2013. Its impact continued in 2015 though slump in prices of commodities like gold and other metals also affected participation and trade volumes this year.
The year saw the regulator declaring Praveen Pillai, CEO and MD of Universal Commodity Exchange (UCX), as not "fit and proper person" to run the bourse due to professional misconduct and financial irregularities. UCX, a national level bourse, had suspended trading operations from early 2014.
Another national level bourse, Ace Derivatives and Commodity Exchange, suspended futures trading in June due to lack of liquidity, while ICEX, which had shut trade operations in 2014, is looking to pump in money to revive the bourse.
With the commodity exchanges having high expectations from Sebi, it needs to be seen whether the regulator will fast-track reforms in the year 2016 for this market.
"We are more or less done with streamlining" and few more norms related to exit policy for exchanges are to be announced that will be done soon," a Sebi official said.
The exit policy would stipulate conditions for exchanges to voluntarily exit the commodity exchange business. National bourse UCX and two regional bourses that have already wound up can make an exit after this policy, the official added.
Going forward in 2016, Sebi will look at allowing new products and more participants in the market, but the regulator is not in a hurry and any decision on this would be taken only after discussions with the government.
Stating that Sebi's style of functioning is different unlike FMC, a Finance Ministry official said, "Till Sebi settles down and streamlines the entire ecosystem, the issues related to broadening participation and allowing new products will not be taken vigorously. The market needs to be patient."