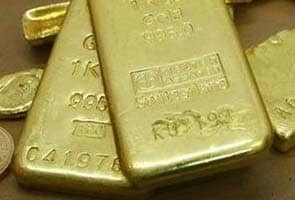 Mumbai:
Commodity futures trading volumes in India fell 40.49 per cent in the year to March 2014, its second straight year of decline, the market regulator said on Tuesday.
In value terms, futures trading at commodity exchanges fell to Rs 101.44 lakh crore in the first twelve months from April 2013 from 170.46 lakh crore a year ago, the Forward Markets Commission said in a statement on its website.
Trading in gold bullion fell more than 25 per cent to Rs 43 lakh crore in the year to March 2014, from Rs 78 lakh crore in the same period last year. Metals volumes fell 46 per cent to Rs 17 lakh crore, and volumes in agricultural commodities fell 25 per cent to Rs 16 lakh crore.
The plunge in volumes and lack of fresh capital is expected to cause at least one national-level exchange, the Indian Commodity Exchange controlled by Reliance Capital, to shut down.
The world's second-biggest buyer of gold and second-biggest producer of wheat, India, allowed commodities futures trading only in 2003. But enthusiasm has dried up since a scam was unearthed last July at National Spot Exchange Ltd, owned by Financial Technologies India that also owns the largest exchange, Multi Commodity Exchange.
In addition, also last July, India levied a Commodities Transaction Tax (CTT) of 0.01 per cent on trade of all non-agricultural commodities futures and a few agricultural commodities futures, and increased restrictions on imports of bullion.
"The very first jolt was that when CTT was introduced and then the NSEL fiasco," said Haresh Galipelli, vice president of Inditrade Derivatives and Commodities in Hyderabad.
"We have already seen peaking of retail participation and for the market to reach new level, we need more participation of banks, institutions."
India has 21 commodity bourses, including six operating at the national level, trading about 80 commodities ranging from gold to carbon credits. Foreigners are still not allowed to trade in futures, but can buy stakes in the exchanges.
"Consolidation will continue in commodity trading unless we pass the FCRA (Forward Contract Amendment Bill) and launch innovative products like options," Mr Galipelli said.
The bill has been pending in Parliament for a decade.
Copyright @ Thomson Reuters 2013