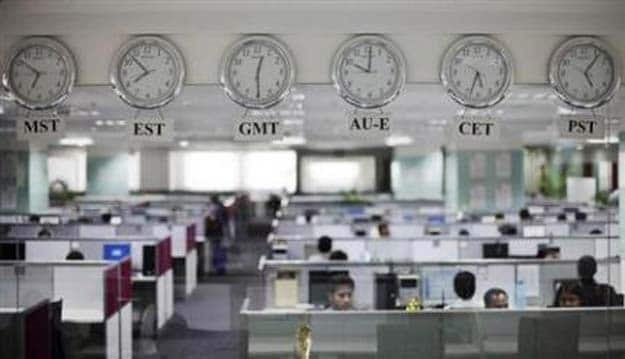 New Jersey-based Cognizant Technologies will hire over 10,000 professionals in the United States over the next three years, Gordon Coburn, president of the IT outsourcer said.
"These are full-time jobs for high-skilled technology and business professionals," Mr Coburn said at an event in College Station, Texas on Monday.
Nasdaq-listed Cognizant employed 1.67 lakh employees as of September 30. A majority of its employees are based in India and so it's often compared with its Indian counterparts such as Tata Consultancy Services and Infosys.
In November, Mr Coburn had told NDTV that all 2013 graduates will be on board by the end of December. While Cognizant refused to give out the exact number, saying it was against company policy, Mr Coburn did say it was "in the many thousands." (Read full story here)
Cognizant increased its utilisation rates by 5 per cent the third quarter to the low 80s, a level which it says it hopes to maintain. The IT major also announced a bonus in excess of 100 per cent for all its employees.

Cognizant also announced a bonus in excess of 100 percent for all its employees.
Cognizant posted a record profit in the third quarter ending September. Quarterly revenue rose to $2.31 billion, up 6.7 per cent sequentially and profit was $319.6 million, up 6.4 per cent from the last quarter. Cognizant also raised its 2013 guidance up to at least $8.84 billion, up 20.3 per cent from last year.
A mix of increased outsourcing from Europe and a rise in US discretionary spend has propelled Cognizant's stellar third quarter.