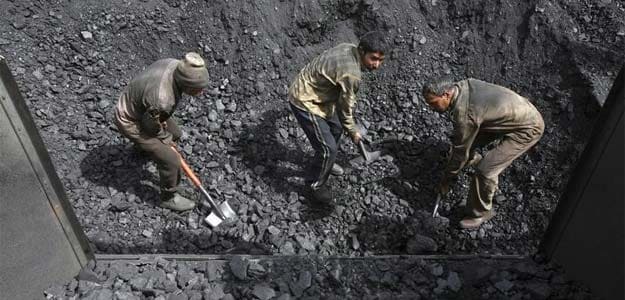 The government is selling 10 per cent stake in state-run miner Coal India on Friday. The share sale has been dubbed as the biggest ever offering in the domestic equity market. The share sale started at 9.15 am and will end at 3.30 pm on Friday.
Here are 10 developments:
1) Coal India share sale will add Rs 22,600 crore to the government's kitty if the 63.16 crore shares on offer are subscribed at the floor price of Rs 358. The government will sell 31.58 crore shares first and if there is demand it will sell another 31.58 crore shares in the auction
2) Coal India share sale is part of the government's ambitious divestment programme. The Modi government had budgeted to raise nearly Rs 60,000 crore by selling small stakes in state-run firms.
3) To date, the government has managed to raise just Rs 1,715 crore through selling stakes in various PSU firms.
4) The government is racing to meet a commitment to narrow the budget deficit to a seven-year low of 4.1 per cent in the year ending in March. The deficit promise relies heavily on the asset sale programme.
5) Investors' response will be a key test for government's plans to offload shares in other state firms including Oil and Natural Gas Corp.
6) India is the world's third-largest coal importer even though it sits on the fifth-largest reserves. Coal India produces more than 80 per cent of India's total but often fails to meet output targets.
7) Coal India shares traded 3 per cent lower at Rs 363.70 on Friday because the share sale is taking place at a 4.5 per cent discount to Thursday's closing price of Rs 375.15.
8) The discount has been offered to lure buyers. Retail investors, who have a 20 per cent quota in the Coal India share sale, will get another 5 per cent discount to the bid price.
9) In the past, government share sales that have met with little institutional appetite. State-owned Life Insurance Corporation of India, India's largest equity investor, picked up almost three-quarters of the shares in SAIL sold by the government in December.
10) Post the share sale, government's stake in Coal India will come down to 80 per cent.