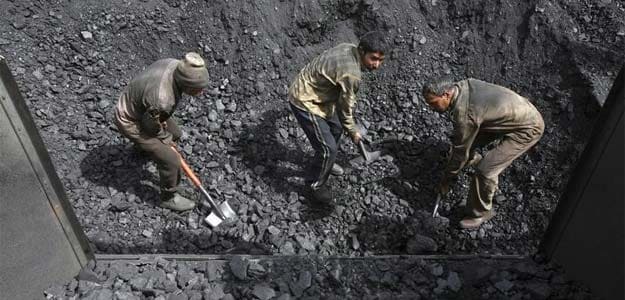 Coal India shares gained as much as 4 per cent to a 52-week high of Rs 422.60 on Tuesday after global brokerage major Morgan Stanley maintained 'outperform' rating on the stock with a target price of Rs 530 per share. This indicates a potential upside of 30 per cent over Monday's closing price.
Morgan Stanley says Coal India looks much better positioned for growth. The brokerage expects 31 per cent CAGR in the EBITDA (earnings before interest, taxes, depreciation and amortization) of Coal India over FY2015-18, showing conviction in its volume growth and pricing power.

Coal India shares have rallied over 6 per cent in the past one month and 14.4 per cent in three months outperforming the broader Sensex, which had fallen 0.63 per cent and 1 per cent respectively over the same period. Many other brokerages have recently turned bullish on Coal India, citing the potential of big production growth and margin expansion over next five years.

Coal India's production has jumped nearly 11.8 per cent in April-May. In 2014-15, the company's total coal production increased by 31.81 million to over 494 million tonnes, recording nearly 7 per cent growth over 2013-14.

The government aims to double Coal India's production to 1,000 million tonnes in next five years.

Shares of Coal India ended 3.32 per cent higher at RS 421.25 apiece, outperforming the broader Sensex, which closed up 0.49 per cent.