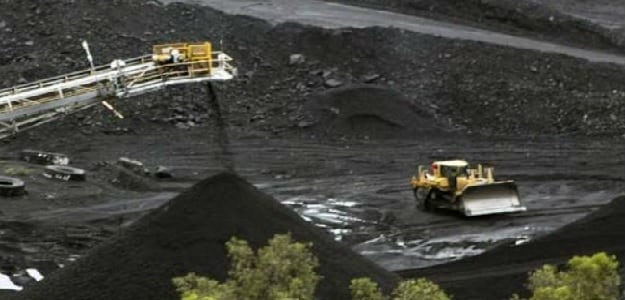 New Delhi
: The country's annual coal imports are set to fall for the first time in five years as domestic output surges under Prime Minister Narendra Modi's push to expand domestic mining and eventually stop thermal coal imports by 2017.
Shipments into the world's third-largest coal importer nearly halved in November versus a year ago and should decline this month, leading to an overall annual decline, Coal Secretary Anil Swarup told Reuters on Monday.
"This month too imports could be as bad," Mr Swarup said. "India's power generation has gone up but coal stocks are still high, which reflects Coal India's output growth."
Record production from state-owned producer Coal India has driven the turnaround. The company's April to November output rose 9 per cent to 321.4 million tonnes, as it opens a mine a month to double output to 1 billion tonnes this decade.
PM Modi has made boosting the coal mining sector a key program of his government in order to provide electricity to all 1.2 billion people in the country. Toward that, the government has fast-tracked environmental clearances, making land purchases easier.
Mr Swarup said it was difficult to predict a figure but imports could fall to 170 million tonnes or less this fiscal year ending March 31, from about 212 million tonnes last fiscal year.
That would be the first fall since 2010-11 and the second since 2002-03. India measures imports by a fiscal year starting on April 1.
India's November imports sank to 11.6 million tonnes, down 49 per cent from the year before, while for April-November it was down 12 per cent at 112 million tonnes.
Indonesian imports have suffered the most as Indian domestic production has increased since the majority of their production is thermal coal. The country accounts for more than half of India's total coal imports.
Australian and South African imports are still needed since they mainly export high-quality coking coal used to make steel. India, which wants to triple its steel capacity to 300 million tonnes by 2025, does not have enough reserves of coking coal.
© Thomson Reuters 2015