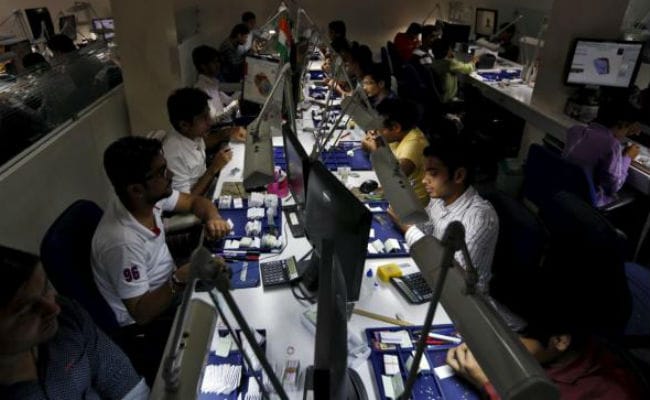 The year 2017 brought about many changes in the IT jobs scenario in India. With automation, machine learning and other emerging technologies becoming the norm at IT firms, certain legacy IT skills became irrelevant. Early in 2017, as reports of mass layoffs at major IT companies started coming in, techies realised that re-skilling is no longer a mere buzzword but a necessity and they are taking measures to learn new tech skills. Professional training company,
Simplilearn's
Career Data Lab has curated a list of top tech jobs and skills for 2018 along with the average salaries they fetch, based on the patterns that the company has observed over the last six months (starting June 2017 onwards).
Krishna Kumar, Founder & CEO of Simplilearn, said "Given the pace at which digital transformation is becoming the main component of business strategies, 2018 will be a crucial year for working professionals to acquire skills in digital technologies and applications such as cloud, big data, machine learning, full-stack, cyber security, digital marketing and more. The global awareness on the need to up-skill has enabled professionals to move out of their comfort zone and invest in continuous learning to remain relevant in today's competitive digital work age."
Here are the in-demand tech jobs & skills for 2018:
1. Cloud - Cloud computing already has and will continue to change traditional IT roles and functions for the coming few years, according to Simplilearn. The demand will be high among enterprises to hire for Cloud Engineers (Median salary - Rs. 11,73,000). Other jobs in this space include: Cloud / Azure Architects, DevOps Engineers and Azure/ AWS Consultants.
2. Mobile and Software Development - In software and mobile development, change happens at a lightning-fast pace. With new apps, products and tools getting released in the world every day, there will be an uptick in job openings for Full Stack Web Developers (Median Salary: Rs. 8,50,000) and Automation Test Engineers (Median Salary: Rs. 5, 25,000).
3. Big data and analytics - Big Data sector will continue to be on a roll and is expected to see robust hiring with lucrative offers from startups to Fortune 500 enterprises. Machine learning engineers (Median Salary: Rs. 12, 82,000) and Data Scientists (Median Salary: Rs. 8, 47,000) will be in-demand across sectors where data and analytics play key roles, Simplilearn said.
4. Cyber security - Companies in India and globally are facing a major shortage of skilled cyber security talent to spot vulnerabilities, fend attacks and respond to emergencies during cyber breaches. Enterprises across sectors are expected to hire Cyber Security Architects (median salary of Rs. 19,80,000), Information Security Managers (Median salary: Rs. 10, 90,000) and Security Auditors (Rs. 9, 81,000).