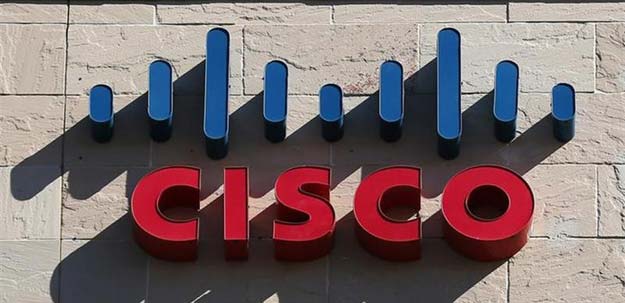 New Delhi: After reporting a marginal decline in profits and revenues for the fourth quarter, networking solutions giant Cisco has said it will lay off up to 6,000 employees globally, including India.

The reduction, which is about 8 per cent of the US-based firm's global workforce, follows a similar move by the company last year when it announced plans to slash 4,000 jobs.

Transforming Cisco requires "making some very tough decisions", Cisco chairman and CEO John Chambers said. He also said that the company must focus on areas of growth to become the No. 1 IT player.

Cisco expects to record charges of up to $700 million as in restructuring charges through fiscal year 2015.

People in know of the development said that India will also be impacted by the layoffs as Cisco has a sizable workforce in the region.

Cisco, however, did not comment on the impact on Indian operations.

"Technology disruption has never moved more quickly, requiring all companies to adapt and accelerate through change. We are taking action now to build for the future of cloud, security, vitalisation, analytics, data center, IoE (Internet of Everything) and collaboration," the firm said.

The company will continue to invest in growth, innovation, and talent, while managing costs and improving efficiencies across the business, Cisco added.


"We are continuing to hire, especially in the areas that help our customers solve their biggest business problems," it said.
In India, Cisco employs over 10,000 people across cities like Bangalore, Delhi-NCR, Mumbai, Chennai, Kolkata, Pune and Hyderabad. Of these, 8,000 people are part of the R&D setup.
"We will announce our plans to do a limited restructuring across several areas of our business. These actions are focused on investing in growth, innovation and talent while managing cost and driving efficiencies," Mr Chambers said on an analyst call.
"We expect to reinvent -- reinvest substantially all the cost savings from our restructuring actions in our key growth areas such as data centre, software, security, cloud and others."
Cisco executive vice president and CFO Frank Calderoni said the firm will be taking a restructuring action in FY2015 that will be focused on continuing to invest in growth, innovation and talent while managing cost and driving efficiencies.
"These actions will impact up to 6000 employees representing approximately 8 per cent of our global workforce. We expect to take these actions starting in Q1 FY 2015 and currently estimate that we will recognise pre-tax charges to our GAAP financial results of up to $700 million," he added.
Mr Calderoni further said Cisco expects that around $250-350 million of these charges will be recognised during the first quarter of FY 2015 while the remaining amount will be recognised during the rest of the fiscal year.
The California-based firm reported a 1 per cent decline in profit at $2.25 billion, while revenue dipped 0.5 per cent to $12.36 billion for the fourth quarter of fiscal year 2014.
For the entire financial year, the profit declined 21.3 per cent to $7.9 billion, while revenues slipped 3 per cent to $47.1 billion compared to last fiscal year.
"We are executing well in a tough environment... I'm pleased with how we are transforming our company over the past several years and that journey continues," Mr Chambers said in a statement after the results were announced.
Cisco is focused on growth, innovation and talent, especially in the areas of security, data centre, software, cloud and IoE, he added.