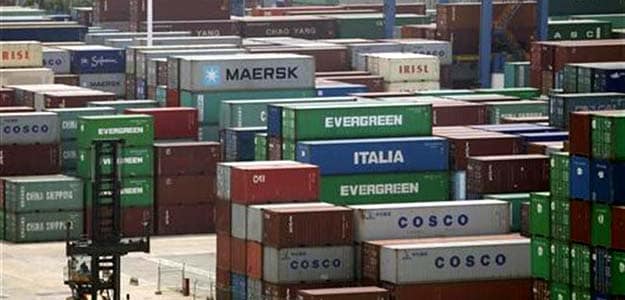 Beijing:
China's exports have outperformed market expectations in November, with a higher demand in the US and Europe due to the festival sales, pushing the trade surplus to $303.8 billion, putting the world's largest exporter on track for its biggest trade balance since 2008.
Exports went up 12.7 per cent year-on-year in November while imports gained 5.3 per cent, the General Administration of Customs said on Sunday.
November's export growth is above the market expectation of 7.0 per cent due to improved figures from the United States and the European Union, Liu Ligang, chief economist at ANZ Banking Group, was quoted by state-run Xinhua news agency as saying.
This is the second month of rise in exports, reversing the decline in October by 5.6 per cent from a year earlier to $185.4 billion.
Foreign trade stood at $370.6 billion in November, including $202.2 billion of exports and $168.4 billion of imports. Trade surplus hit $33.8 billion in November, the second month for China to report more than $30 billion of trade surplus, Liu said.
Foreign trade has gained 7.7 per cent year-on-year to $3.8 trillion this year. China targeted foreign trade growth of 8 per cent in 2013 against last year's 7.8 per cent, but the GDP showed signs of continued slowdown prompting Chinese leadership to announce a slew of economic reforms to reignite growth.